The launch of Forza Motorsport 7 is almost upon us. Early access for Turn 10's racing sim begins in a few dozen hours, and we're eager to see what improvements have been made over its predecessor.
With the release of the demo last week, we've attempted to narrow down the list of our most anticipated features. Got your own list of features you're looking forward to? Feel free to share them in the comments!
Our list is presented in no specific order: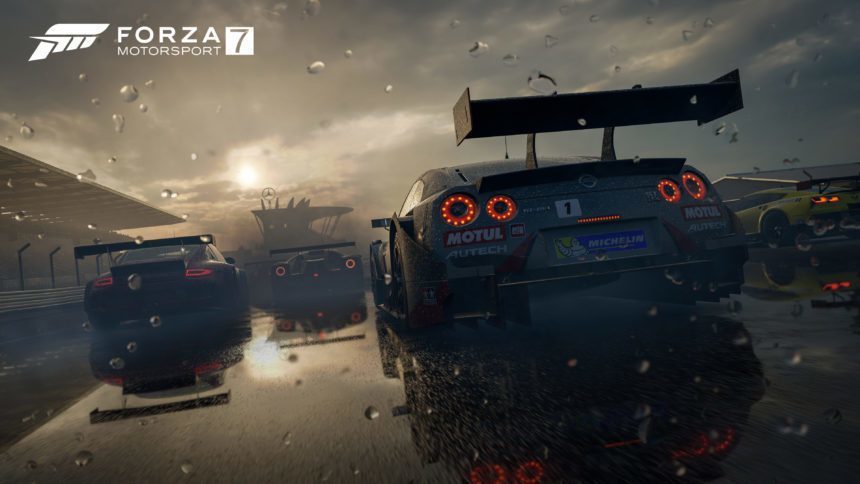 Dynamic Weather
Forza Motorsport 7 introduces dynamic weather for the first time to the Motorsport series. Whilst weather in FM6 was fixed on supported tracks, it provided a welcome challenge from the dry conditions of previous games.
The new dynamic weather system will see skies darken as a storm rolls in, and puddles gathering on track during downpours. Even the racing line will change with the weather and track temperatures during a race, adding a touch of unpredictability for players.
Forza Driver's Cup
The career mode in FM7 has been given a massive overhaul with the introduction of the Forza Driver's Cup. Whilst the "Stories of Motorsport" aspect of FM6's career mode sat well with many, some felt the experience was rather too linear.
The Forza Driver's Cup does away with the linearity of FM6 and aims to give players more freedom in how they can progress through the career. Throughout the six main categories in the career, players now only have to complete a certain number of championships to progress to the next stage.
With players now being allowed to tailor progression to their personal needs in the Forza Driver's Cup, it might be the welcome change that was needed for the career mode.
 The Returning Circuits
FM6 arrived on the scene in 2015 sporting 26 tracks, the most of any Forza game at the time. Whilst FM7 retains those tracks, three fan favorites are making a welcome comeback.
Mugello, Suzuka and Maple Valley have not been seen since Forza Motorsport 4 and have all been brought up to date for FM7. Maple Valley and Suzuka even have the addition of dynamic weather. Players can also try out Mugello as one of the three races in the FM7 demo.
Over 700 Cars… With Some Old Favorites Returning
FM7 makes no bones about its car list. With over 700 cars, it's the largest car roster this generation. From the game's hero car, the 2018 Porsche GT2 RS, to the tiny BMW Isetta, there's bound to be a car for everyone to enjoy.
Most of the team here are looking forward to the return of cars that have been missing since FM4 and even earlier, with notable inclusions such as the 2009 BMW M5 and the Porsche 911 GT1 Strassenversion.
With such a large variety of cars on offer, picking an absolute favorite will be hard task.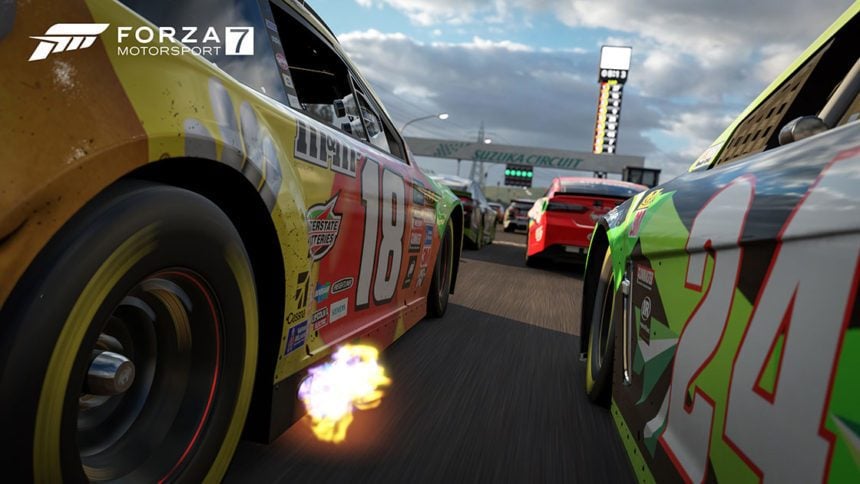 Online & Esports Improvements
To say online racing in FM6 was one of the weakest points in the game is putting things rather mildly. With esports becoming ever more involved with racing games, we're keen to see what improvements Turn 10 has in store for the online experience.
Changes to public lobbies now include allowing players to practice the track before starting a race and to host non-racing lobbies. Leagues are also set to be further refined as well.
Forza's support for esports will also continue, and will also receive further updates with improved streaming and spectating options. Aside from those, we're also looking forward to see how much further the ForzaRC series will evolve in FM7.
Do you agree with our list? Do you disagree? Be sure to comment and let us know. Forza Motorsport 7 early access begins on September 29; the full release takes place on October 3.
More Posts On...