SPECIFICATIONS

OVERVIEW
• Manufacturer: Audi
• Country: Germany
• Year: 2004
• Type: Street
• Division: Gr.X

ENGINE
• Engine: ---
• Power: --- HP / --- rpm
• Torque: --- Nm
• Engine location: Mid
• Displacement: --- cc

PERFORMANCE
• 0-100 km/h (0-62 mph) Time: Unknown
• Top Speed: Unknown

DRIVETRAIN
• Drive: ---
• Gearbox: ---

DIMENSIONS
• Lenght: --- mm
• Width: ---mm
• Height: --- mm
• Wheelbase: --- mm
• Weight: --- kg


Description (NetCarShow)

The Audi RSQ is a mid-engined concept car developed for use as a product placement in the 2004 sci-fi movie I Robot. It is meant to depict a technologically advanced automobile from the year 2035.

This sports coupé is a visionary interpretation of Audi's typical automobile design. An important challenge presented to the designers was that despite its extreme character the car still had to be recognized by the audience as an Audi. To accommodate this demand, the engineers implemented a current Audi front-end design that includes a single-frame grille and the company's trademark overlapping rings.

The RSQ also includes special features suggested by movie director Alex Proyas. It utilizes spheres instead of wheels and its two butterfly doors are hinged to the C-posts of the body.

Although this kind of collaboration was a first for Audi, a similar project was developed by Lexus for use in the 2002 film Minority Report
Source:
http://www.netcarshow.com/audi/2004-rsq_concept/
Description (UltimateCarPage)
Audi tackles its most ambitious product placement project ever: For the epic event motion picture 'I, ROBOT', Audi Design developed the spectacular vehicle, which helps leading actor Will Smith - a homicide detective in the year 2035 - solve a mystery that could have grave consequences for the human race. In the near future, technology and robots are a trusted part of everyday life. In 'I, ROBOT', that trust is broken and one man, alone against the system, sees it coming. The film employs spectacular visual effects innovations beyond any ever put on screen, to bring a world of robots to life. The film is directed by Alex Proyas (Dark City, The Crow) and is set in a world created by famed science fiction writer Isaac Asimov in his short story collection 'I, ROBOT'.

The resulting Audi RSQ sport coupe is a visionary interpretation of Audi's typical design language. The most important thing was that despite its extreme character the car should still be recognized as an Audi. The cinemagoer will therefore see the new Audi front-end with the typical single-frame grille in the movie. The RSQ includes special features suggested by movie director Alex Proyas. The mid-engined sports car operated by the story's police department, races through the Chicago of the future not on wheels but on spheres. Its two doors are rear-hinged to the C-posts of the body and open according to the butterfly principle. In addition to the RSQ concept car, Audi supplied further series-production cars which appear - in disguised shapes - in the movie's traffic scenes. Audi also supplied the interior mock-up used for interior car scenes.
Source:
http://www.ultimatecarpage.com/car/1976/Audi-RSQ.html
More Awesome Cars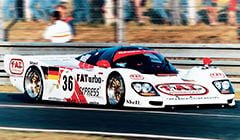 Last edited: