Conquest Knight XV '08
​
SPECIFICATIONS

OVERVIEW
• Manufacturer: Conquest Vehicles
• Country: Canada
• Year: 2008
• Type: Street
• Division: Gr.X
ENGINE
• Engine: Ford 6.8L, V10 (gasoline engine), Ford 6.7L Power Stroke, V8 Turbo (diesel engine)
• Power: 326 HP / --- rpm (gasoline engine), 300 HP / --- rpm (diesel engine)
• Torque: 626 Nm (gasoline engine), 895 Nm (diesel engine)
• Displacement: --- cc
• Fuel capacity: 238 liters
PERFORMANCE
• 0-100 km/h (0-62 mph) Time: Unknown
• Top Speed: Unknown
• Power-to-weight ratio: 0.06 hp/kg (gasoline engine), 0.05 hp/kg (diesel engine)
DRIVETRAIN
•
Chassis: Ford F550 Super Duty platform chassis upgraded to our specifications
•
Steering: Power steering
•
Gearbox: 5-speed TorqShift automatic
•
Brakes: 4-wheel disc with ABS
DIMENSIONS
• Lenght: 6000 mm
• Width: 2438 mm
• Height: 2540 mm
• Wheelbase: 3683 mm
• Weight: 5896.07 kg
Conquest Vehicle Inc's flagship vehicle, the KNIGHT XV defines the future of the ultra-luxurious, handcrafted fully armored SUV. This one-of-a-kind, V10, 6.8-litre, Bio-fuel powered SUV was inspired by military vehicle designs and features security appointments that are unrivaled in today's SUV marketplace. The production of the KNIGHT XV will be limited to 100 vehicles.
Are you ready to be Knighted?
The KNIGHT-XV is an armored vehicle and not a vehicle that has been uparmored. This means that unlike most vehicles that are uparmored after-market, the KNIGHT XV is manufactured as an armored vehicle from the ground up using top-grade armoring materials.
With its distinct size, extraordinary security features and ultra-luxurious interior appointments, the KNIGHT XV provides one of the most unique vehicle ownership experiences in today's SUV marketplace.
The innovative and incomparable KNIGHT XV takes approximately 4,000 hours to hand build with precision craftsmanship and attention to detail that one can expect from a vehicle of this caliber.
More Awesome Cars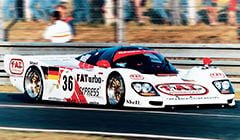 Last edited: