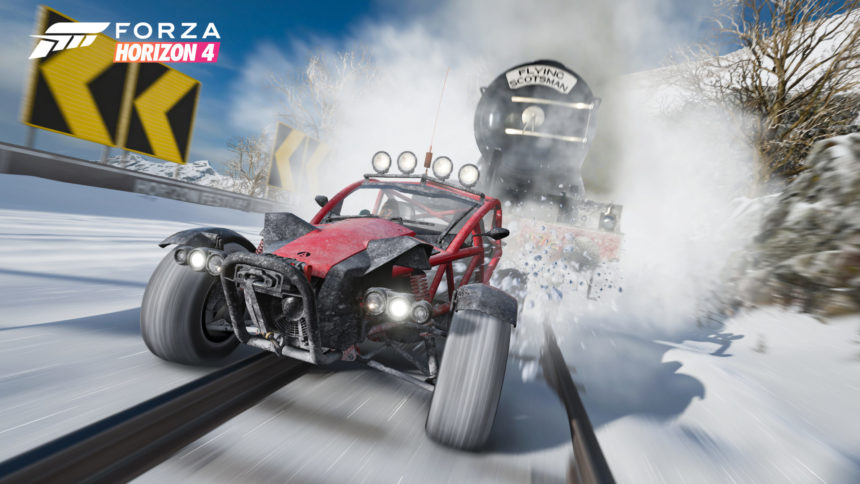 With just a few weeks left until the release of Forza Horizon 4, Turn 10 has officially announced the new open-world racer has gone gold. This means that final preparations are underway ahead of retail release.
For players eager to jump into the game, the official demo is now available for download on Xbox and Windows 10. Those waiting for early access will have a mere 16 days left before the official launch.
Players will get their first taste of the best of Britain and experience each of the game's dynamic seasons. From the streets of Edinburgh, to the rolling hills of the Lake District, there will be lots of areas for players to explore. Lots of cars too: the official list stands at over 450.
The demo weighs in at just under 28 GB on Xbox One and W10. Get ready to jump into the Horizon Life and explore the beauty of Britain. Head for the Highlands, or cruise the Northumberland coast as September 28 will be just around the corner.
One thing that will be a little further off in the future is the Route Creator feature. This custom editor will be arriving in the first major update to the game, however.
If you haven't already, be sure to check out our hands-on experience with the full game. We also have an exclusive interview with Ralph Fulton, creative director at Playground Games.
Be sure to stay tuned for more exciting news on the game.