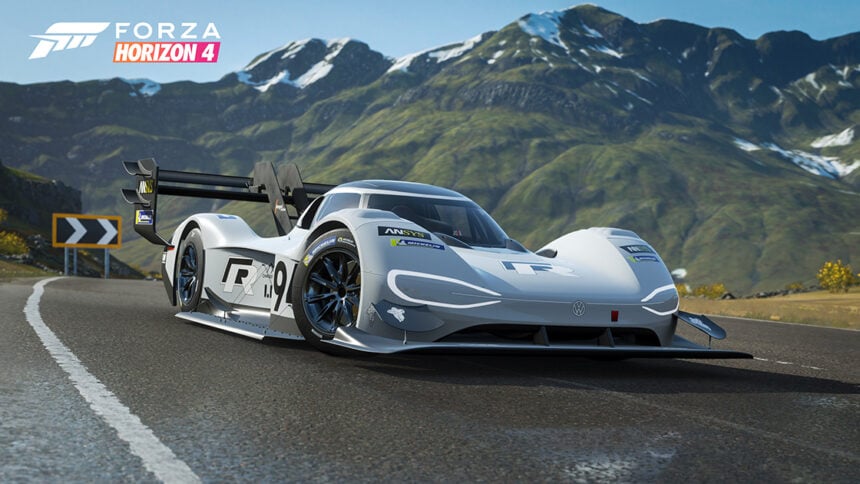 After a preview on Monday, Playground Games has released the latest version of its open-world racer, Forza Horizon 4.
Series 14 introduces a variety of new content and improvements to the game. Just in time for the game's first anniversary, Series 14 will roll out the new content over the next four weeks. Read on for all the details on what to expect this month.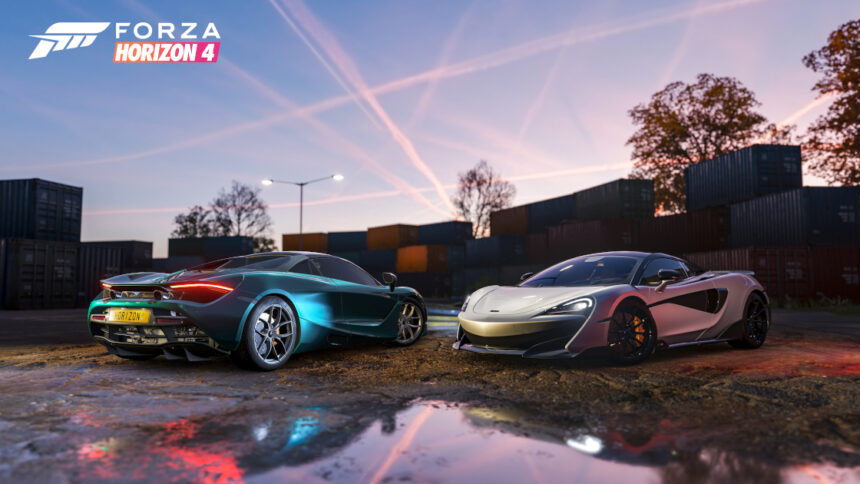 Two McLarens, VW's Record Breaker and More
As is customary at this point, Series 14 brings along new cars. With the McLaren Senna as the game's cover star, it seems appropriate this anniversary update once again puts Woking's best in the spotlight. Series 14 doesn't add just one, but two McLarens, both variations on models players are familiar with.
Up first is the 600LT. This ultimate expression of the Sports Series boasts nearly 600hp, with modifications to the body and chassis to give it maximum performance. It joins the existing 570S, allowing players to contrast and compare McLaren's baby in two different forms.
Moving up to the Super Series is the 720S Spider. The open-top version of McLaren's blistering mid-range model, the Spider features a retractable glass roof and its own unique C-pillar design. It also comes in a variety of unusual colors — though, with Forza's customization feature, the possibilities are endless.
Joining the British duo is another pair that couldn't be more different. In one corner is Volkswagen's all-electric I.D. R racer. The vehicle that demolished both the Pikes Peak (overall) and Nurburgring (electric) lap records, the I.D. R should prove very popular on tight tracks or the Speed Zones dotting Britain. There's also that twisty hill climb on Fortune Island…
Lastly there's the Ford F-150 Prerunner DeBerti Design. A big, burly off-roader some 12 inches wider than the already aggressive Raptor. It should make short work of any off-road excursions.
Blueprint Upgrades
Playground has issued a variety of fixes and improvements to the popular Blueprint mode with Series 14.
A new Checkpoint Editor mode allows players to alter any existing checkpoint's placement and width. They'll also be able to redraw any portion of an existing layout, including adding onto the end. Want to switch a point-to-point to a circuit, or the other way around? That's possible now too.
Searching for Blueprints has become easier as well. Players can search by car themes or classes, or the starting location of the track. Further filtering in the form of route length and circuit type is available.
Lastly, there are now nine-digit codes associated with every event blueprint. Players can view these while browsing blueprints by pressing the right stick on their controller. Using the code lets you move quickly to a specific event.
Selling Duplicate Cars
Finally! If your garage has been slowly filling with duplicates of cars won on wheelspins, you can now sell them instead of simply deleting. When selling duplicates back to the game, players will get 50% of their list price.
11 New Achievements
Playground has added more marks for achievement hunters to snatch up. These have popped up to reflect the last few month's of content updates. Stay tuned for a breakdown of how to earn each of them.
New Showcase Event
Lastly, there is a new Showcase Remix, pitting players against Horizon's hovercraft. Here they'll get behind the wheel of the Chevrolet Colorado ZR2. Note you'll have to complete the original before being able to access the remix.
More Posts On...