Playground Games has shown off what we can look forward to in the next Forza Horizon 4 update in the latest of its regular monthly livestreams. Series 26 is set to drop later this week, bringing new British-themed content to the festival.
Raise the Union Flag as we look further into the upcoming content for Series 26.
New Reward Cars
Just like in Series 25 we only have a trio of new cars, but this time the theme is centered around British luxury. All three cars also confirm the correct guesses to the recent "Torben Tuesday" riddles.
First out of the gate is the 1992 Bentley Turbo R. This old barge comes from an era where Bentley and Rolls Royce went hand in hand. Unlike its sister in the Rolls Royce Silver Spirit, the Turbo R was more about performance luxury. Under the hood lies the iconic 6¾-liter turbocharged V8 making 300hp. Weighing in at 5,400lb, it'll need all that oomph to get going.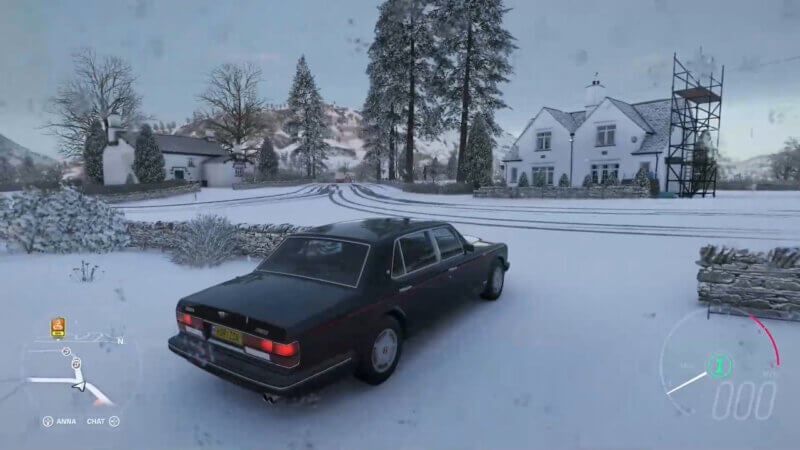 Next is the Jaguar I-Pace. This SUV marks Jaguar's first dedicated all-electric model, and will set the template for the marque's future direction. The I-Pace follows the traditional EV recipe, with a floor-mounted 90kWh battery pack and an electric motor on each axle. Together, the I-Pace makes 394hp and will accelerate as fast as most sports cars. Thankfully in FH4, you won't have to worry about range anxiety.
Finally, we have the Range Rover Velar. The fourth Range Rover model sits between the Evoque and the Range Rover Sport. Underneath, the Velar shares a lot of mechanicals with the Jaguar F-Pace, including the 3.0-liter supercharged V6. With 380hp, the Velar has surprising pace all wrapped up in Range Rover luxury.
Car Pass Car Packs
During the early life of FH4, the Car Pass brought 42 new DLC cars to the Horizon Festival. Now Playground Games has confirmed two new car packs will be aimed towards players who may not have purchased the Car Pass in the beginning.
The British Sports Car Pack and the Any Terrain Car Pack will include select cars that were previously only available via the Car Pass. These cars are listed down below:
British Sports Car Pack
1962 Triumph TR3B
1970 Triumph TR6 PI
2018 TVR Griffith
1938 MG TA Midget
2004 Vauxhall VX220 Turbo
Any Terrain Car Pack
2018 Can Am Maverick X RS Turbo R
2018 Alfa Romeo Stelvio Quadrifoglio
1991 Hoonigan Gymkhana 10 Ford Escort Cosworth Group A
1986 Porsche 959 Prodrive Rally Raid
2016 Honda Civic Coupe GRC
Prices for the car packs will be £5.79/$6.99/€6.99 for the British Sports Car Pack, and £8.39/$9.99/€9.99 for the Any Terrain Car Pack.
General Fixes
Fans who have been requesting for an increase in garage space will finally have their wish fulfilled. PG has raised the garage capacity to 1000 cars, allowing you to stock your garage with every car, with some space left over.
Players looking to do Online Adventure faced a hefty task in order to get qualify for Ranked Adventures. With Series 26, PG has changed the criteria for qualification, meaning that you'll now be able to play a single Adventure rather than ten in order to qualify. In addition, matchmaking times have been dramatically reduced and the car reset timing is now more lenient.
Be sure to stay tuned for more when Series 26 will go live later this week. We will also be bringing our scheduled seasonal roundup this coming Thursday.
See more articles on Forza Horizon 4 Game Update.