As April kicks off, Playground Games has given a sneak peek at the next upcoming content update for Forza Horizon 4. Series 34 will drop next week and bring a fresh helping of new cars and events. Let's take a look and go through what is to be expected with the next update.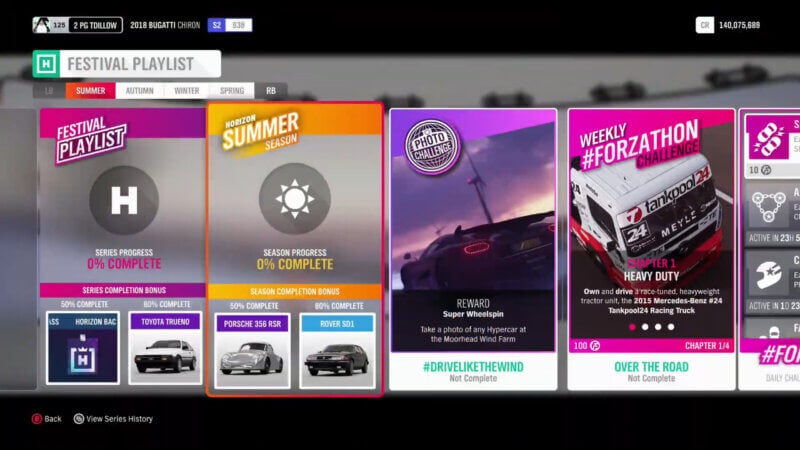 New Reward Cars
On a day normally reserved for pulling pranks, the latest pair of cars coming are anything but an April Fool.
Starting things off is the 1968 Pontiac Firebird. Many people know the iconic nature of Pontiac's muscle car from the 1970s, but far fewer remember the first generation.
The Firebird shares a lot in common with the equivalent Chevrolet Camaro, but featured a more aerodynamic shape. Under the hood is a beastly 6.6 liter V8 making 325hp. The Firebird can be argued as the cooler option when faced against the traditional muscle car establishment.
Completing the pairing is the Porsche 356 RSR by Emory Motorsport. The same restomodders that gave us the 356C Cabriolet in Series 18 have created the ultimate incarnation of the 356 coupe. Under the striking widebody actually sits the chassis from a 964-generation 911.
Under the hood sits the 2.4 liter flat four "Outlaw" engine, but with added twin turbochargers. As a result the RSR makes nearly 400hp, bringing this old classic right up to modern sports car performance.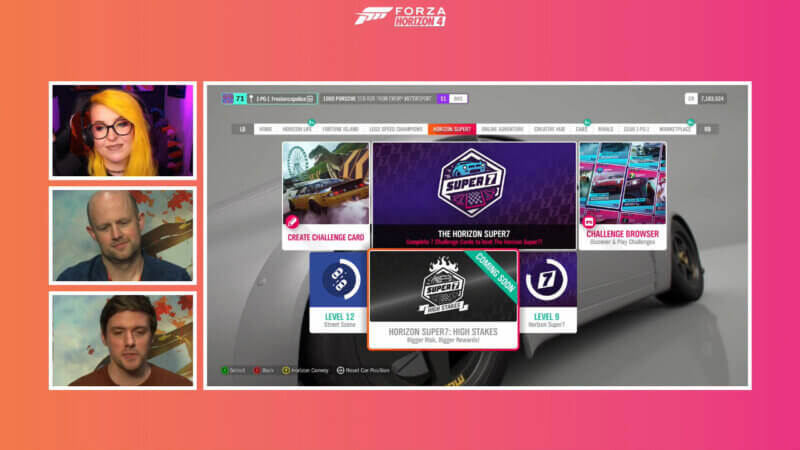 Super7 High Stakes Update
It's been around three months since the introduction of Super7 community challenges to FH4, and fans have been eagerly awaiting the next stage in the form of Super7: High Stakes.
PG confirmed the latest feature is on the way very soon and provided some details during the livestream. When you complete High Stakes challenges, you will win a prize that will be placed in a pool, with the collection growing as you complete more.
If you face a challenge that is too difficult, you can choose to take your prizes and run, or try to complete the challenge within three attempts. If you fail, then you lose all the prizes you collected.
PG did not specify when High Stakes will be arriving, but have reassured players that it will be coming.
We'll be bringing you more on Series 34 when it arrives this coming Tuesday, along with our customary seasonal update on Thursday. For more community discussion, be sure to stop by the dedicated FH4 forums.
See more articles on Forza Horizon 4 Game Update.