The latest Forza Monthly livestream for June has allowed Playground Games to offer us a glimpse into the next content update for Forza Horizon 4. Series 37 will arrive later this week and is set to mark a change in PG's priorities with Forza Horizon 5 coming soon.
New Reward Car
In a sign of a shift in priority towards FH5, there is only one reward car coming for Series 37: the Vuhl 05RR. Despite arriving to the UK festival, this small track toy fits the theme for FH5′s Mexican location. Designed to square up to hardcore rivals from Caterham and KTM, the Vuhl offers an racing car experience while barely remaining street legal.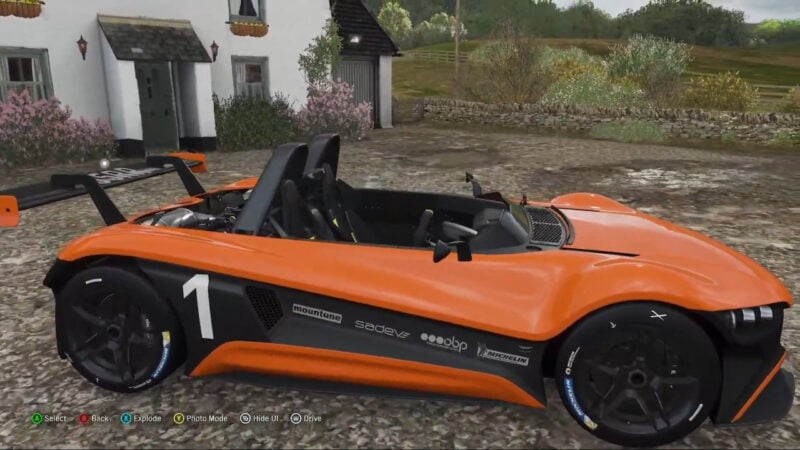 Powering the Vuhl is a 2.3-liter turbocharged Ecoboost engine taken from the Ford Focus RS, tweaked to make 385hp. With a weight coming in at under 1,600lb, VUHL has made a car to give the established track stars a major fright. This particular variant of the 05RR coming to the Festival participated in the 2019 Race of Champions in Mexico City.
The Vuhl can be acquired by winning the "Vuhl in the City" championship during Summer.
Super7 High Stakes Finally Arrives
PG has confirmed that the very long-awaited High Stakes extension for the Super7 community challenge creator will be coming in Series 37 following a progress update back in April.
Super7 High Stakes adds an extra layer of difficulty by giving you a series of harder challenges to complete. That's not all though, as now, after completing each Super7 card, you'll receive a reward that you can put into a prize pool. As you progress, you'll be given the option to "Stick" or to "Twist". If you stick, you can end the playlist and walk away with the prizes you've won, but if you choose to twist, you can build up your prize pool with more rewards.
Be warned, as you'll only have three attempts at each High Stakes challenge. If you fail a card after three attempts, you will lose all the prizes you could have won. If you do find cards that are too difficult, you'll be able to burn that card for a new one, but you are also limited to three burns, so use them wisely.
Future Of Content Updates
With only one reward car coming for this month, PG also confirmed on stream that there's no plans for any further vehicle content coming to FH4 from Series 38 onwards as the team turns its focus to FH5.
Future updates starting from Series 38 will see the return of content that first arrived from Series 7 to Series 32, allowing any new players to get any prize cars they intend to seek out, and veteran players to relive events until the next game arrives.
However, PG did state that updates would continue to help keep the game fresh — but stopped short of confirming any specific plans.
We'll be bringing you more on Series 37 when it drops tomorrow, along with our scheduled seasonal update this coming Thursday.
For more community discussion, be sure to stop by GTPlanet's FH4 forums.
See more articles on Forza Horizon 4 Game Update.