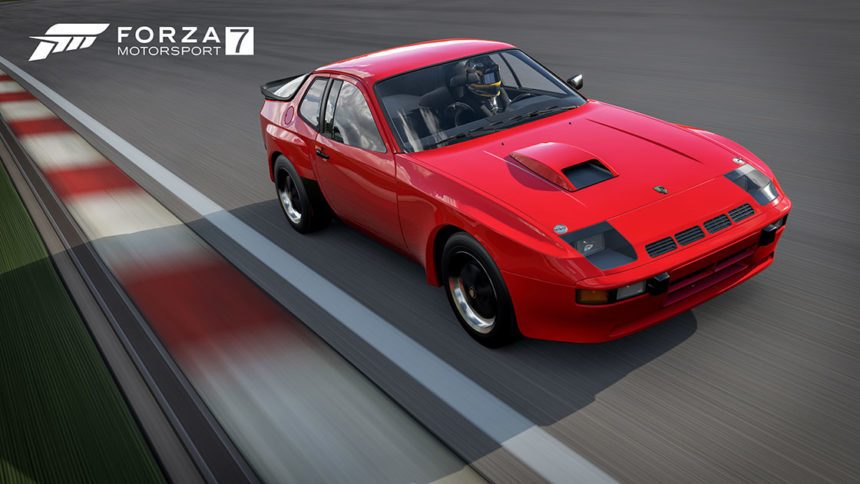 The Forza Motorsport 7 game update is now live across the globe. Weighing in at around 810MB (or 1.9GB on PC/XB1 X), it brings a variety of upgrades and improvements to Turn 10's racer.
Earlier today we detailed the K1 Speed Car Pack. The seven cars in the sixth car pack are the headliners of course, but there's some other goodies in the mix. We'll break them down below.
Multiplayer Test Drives
Finally! A common community criticism of the Forza series is the lack of on-track practice in online lobbies. With the hopper system, players must wait for the next race start when they enter a lobby. Starting with the April update, that will be a thing of the past.
Now, when players enter a lobby, a Test Drive option will be available. Select it, and you'll have the track to yourself to practice on. When the next race is about to start, the game will pull all players in the lobby to line up.
More Race Telemetry
In light of ForzaRC kicking off, Turn 10 has added yet more info for broadcasters and spectators. To wit, the new "Race Info" panel is an option for all viewers. Turn it on (the default at the start of all races), and a map of the track pops up on the lower left part of the screen. Here spectators can track all of the players in the race via colored/numbered dots. The Race Info panel will also display the current fast lap holder, as well as the player with the top speed.
Race Telemetry
Whether you're a broadcaster or a viewer, Forza Motorsport 7's new Race Telemetry option gives everyone the chance to be closer to the action on the track. When spectating a race, players can choose to engage a new "Race Info" panel, which lives in the lower left-hand corner of the screen. This panel includes a map of the current track, as well as information of where all players are on the track (represented by numbered and colored dots). Race spectators can zoom in or out of this track map to get closer look of where each competitor is.
Spectators using the "Race Info" panel can also bring up additional race statistics with a press of a button, including information on the current leader, as well as the player with the fastest lap time and the highest top speed. While this "Race Info" panel defaults to "on" at the start of a race, it can be toggled "on" or "off" at any time by the spectator.
Full Patch Notes
In addition to the above, Turn 10 has posted a detailed set of patch notes for the April Title Update. You can view them here.
Stay tuned to our dedicated Forza 7 forums for all the latest on the game.
More Posts On...