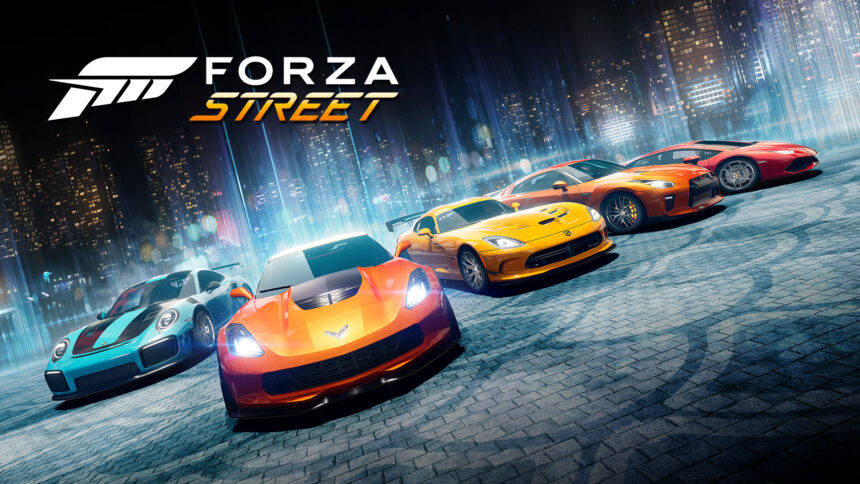 Turn 10 has announced it is ending support for mobile title Forza Street, and shutting the game down entirely this coming spring.
Street originally launched in 2018, as Miami Street, developed by British mobile specialist studio Electric Square but published by Microsoft Studios for XB1 and PC. Microsoft rebranded the title a year later as Forza Street, re-releasing it to mobile platforms a year after that in May 2020.
It was a curious decision at the time, with Street essentially being a single-button game. The races were cinematics in which all steering input was automated, and the player simply tapped to accelerate, brake, or apply a boost. However, with Forza Motorsport providing the more simulation-oriented offering and Forza Horizon a more arcade flavor of jumps and drifting, Forza Street completed the spread.
Naturally, as a free-to-play title, Street hinged off the familiar in-app purchases. Vehicles, tuning parts, and in-game currency all available as separate purchases at up to $99.99 for the most expensive items, though you could of course play without buying anything.
However that's all ending now, with the version 40.0.5 update arriving on all platforms. That closes down the game's store so that players cannot spend any more money on the doomed title. Turn 10 has also announced that any purchases made in the last 30 days will be refunded.
The update also launches the final 12-week seasonal event for Forza Street. That adds a new car, and reduces in-game prices, to allow players to complete their collections before the game closes for good.
That looks like it will be in mid-April 2022, almost two years to the day since the game arrived in its current form and four years on from its origins as Miami Street. At that point the game will become inaccessible and consigned to the history books — to the future annoyance of video game archivists.
What's next? Well, according to Andy Beaudoin, the principal design director at Turn 10 Studios, the team supporting Forza Street is moving to "new and exciting Forza experiences", while the title's "DNA will live on in the next wave of products we create". Watch this space…
See more articles on Forza Street.