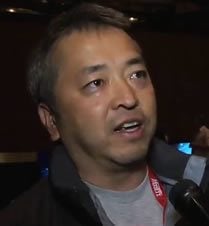 You can put any doubts you had about Gran Turismo 5's 3D support to rest. Taku Imasaki, a U.S. based producer for the game, confirmed that it will feature this new technology.
This is the first time we're implementing the 3D feature in Gran Turismo, Gran Turismo 5 will be available later this year, but it will have these 3D features.
He goes on to describe how 3D improves the experience, but also mentions that it was a "really tough job for a our programmers". While a MotorTrend editor got word at CES 2010 that a "3D version" of the game was coming, this is the first time 3D support has been explicitly confirmed by someone from within Sony. Check out the source of the quote in the full interview with GamerLive.tv below.
See more articles on 3D and Taku Imasaki.