Gran Turismo series founder Kazunori Yamauchi has taken to Twitter to announce and tease the next update to Gran Turismo 7, which will arrive on consoles this coming week.
It's coming a little sooner than anticipated, landing around three weeks after the previous content update on September 29. That's the shortest interval between content updates yet, with most coming four or five weeks apart — and, with the exception of 1.15 and 1.17, on the last Thursday of each month.
Another unusual facet is that the update, which we're temporarily dubbing 1.25, will bring four new cars instead of the three we've seen teased for every update thus far:
This set of cars looks relatively easy to identify, although with some qualifiers. Probably the most straightforward is the one in the bottom-left, which looks to be a 1973 Nissan Skyline GT-R.
Often dubbed "Kenmeri", due to a promotional campaign featuring a couple named Ken and Mary, Nissan only produced 197 examples of this car — the last Nissan powered by the straight-six S20 engine — making it one of the rarest GT-Rs of all. That's a shoo-in for the Legends Cars dealer.
Sitting to its right is a fourth-generation Mazda MX-5/Roadster. That might be a slightly controversial choice, as GT7 already has an ND model. However the existing car is the 1.5-liter model, so this could be a 2.0-liter variant. With the MX-5s legendary array of special editions, pinning it down precisely won't be possible until the car is officially revealed.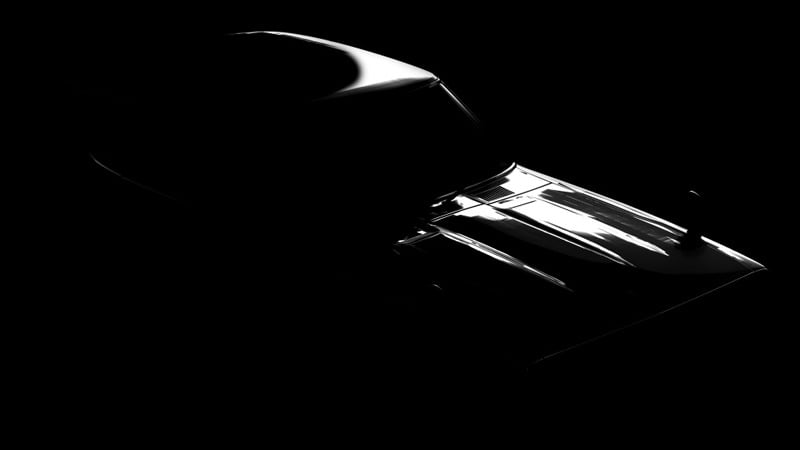 In the top-right corner we find an updated model of the Nissan GT-R GT3. First competing in 2018, this car used the post-MY17 body for the first time, along with improvements over the 2012 car and its 2015 update.
It's difficult to tell whether the car is the original 2018 version or the less common 2020 Evo, as physical differences were small. It may also be a specific team vehicle, such as one of the GT300 cars run in the Super GT series.
Finally, in the top right corner, there's the Maserati Merak. This is a V6 derivative of the Maserati Bora, and indeed the two cars are almost identical up to the B-pillar. However the Merak features a reworked rear end, in part dictated by the different engines, notably including an open rear with "flying buttress" style C-pillars instead of a glass-covered compartment.
Although it's difficult to tell from the silhouettes, it looks like the car is a regular Merak due to the lack of the hood-mounted grille of the higher performance SS (and the later, low-output 2000GT).
These teasers only ever include cars that are coming to the update, so other content and features are unknown at this time. However players might be expecting a new track this month, as there's appeared to be a pattern in updates thus far.
Every other update to date has brought either a new circuit or new layouts at an existing one. May, July, and September's updates did not include a circuit, while April, June, and August's did. Additionally the April and August updates added variations to existing tracks — Spa-Francorchamps and Barcelona — with June bringing Watkins Glen as the only entirely new circuit. October therefore seems ripe for a new track.
As for other features and changes, the addition of the promised car-selling feature is one that the community is still anticipating. There will likely be other tweaks too, including a new batch of engine swaps and more Cafe Menu Books.
We don't have a specific date for the update yet, but we'd expect it to be around Thursday, October 20.
See more articles on Gran Turismo 7 Game Update.