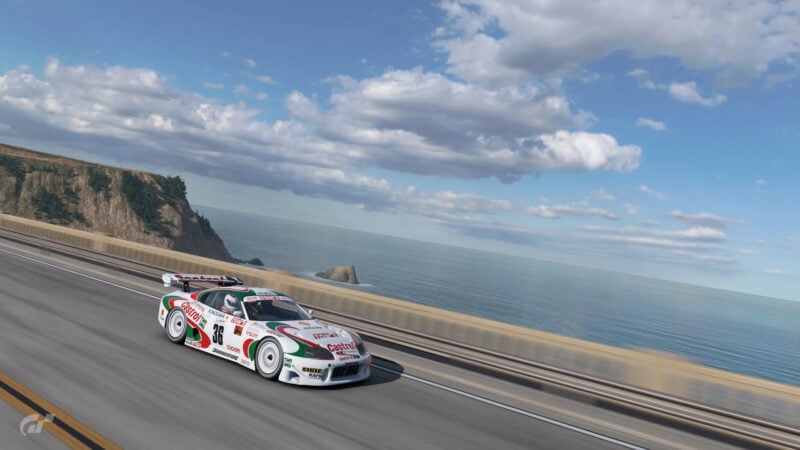 Barely 24 hours after it arrived in the game and was added to the GT World Series Exhibition Season 3 schedule, the new Grand Valley circuit has been taken off the calendar due to a glitch.
The circuit had been due to host both of the opening rounds of the championship, in both Manufacturers and Nations Cups, and indeed the Manufacturers Cup event was already underway today when the issue was discovered.
As a result, the Manufacturers Cup Gr.3 race was switched out mid-event for the Nurburgring GP course, while this coming Saturday's race in the Citroen DS21 at Grand Valley South for Nations Cup will be replaced with Autodrome Lago Maggiore East End.
The issue itself is a particularly curious one, and affects some players — as well as the overall race leaderboard — during the required, mid-race pit-stop, although it's not clear why.
In essence, when you exit the pits you may become invisible to other players, or they all may become invisible to you (or both). That affects not only the fact you may be suddenly racing alone, but changes the leaderboard, with affected players dropping out entirely — up until the race finish, where those players still driving might suddenly return.
Having watched some of the early event streams, we've also seen some very odd car behavior too. There's no particularly obvious reason for some players to be affected but not others, so no steps you can take to avoid being hit by the glitch.
As global ranking of brands is part of the Manufacturers Cup event, Polyphony Digital has zeroed the results of R1 across the board so that players in Asia and Oceania — who had Grand Valley in for a majority of their races — are not unduly affected.
That turns the now-Nurburgring race into an exhibition race (within an Exhibition Series). It's not yet known if a fix is in the works for the circuit, but for the time being we'd suggest that if you have Grand Valley scheduled for a private league event it might be wise to substitute it out.
See more articles on Gran Turismo World Series.