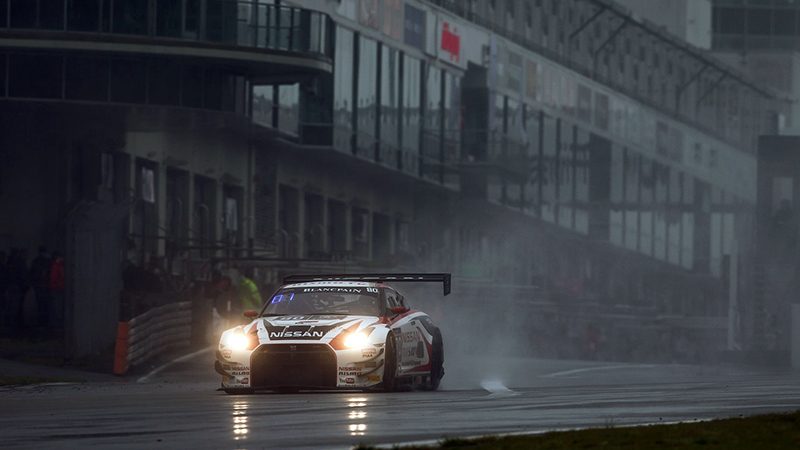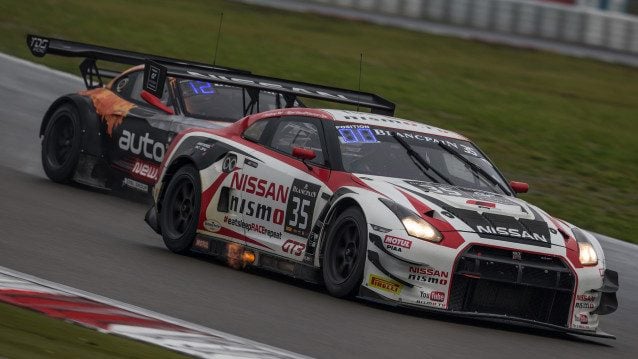 It's been a staple of the GT Academy program for several years now, with professional factory drivers teaming up with the Academy winners to run a Pro-Am entry in the Blancpain Endurance Series. In 2015 though things will be a little different as the NISMO Athletes are stepping up to take on the top "Pro" category and mix in with the fastest GT3 racers in the world.
The fact that the team has always been a Pro-Am entry hasn't really affected their speed as they've led several races outright in the last three seasons – taking Pro-Am honours in 2013 – but to consistently take the race wins needed is a different challenge. The three man team elected for the job are Katsumasa Chiyo, Alex Buncombe and Wolfgang Reip.
Super GT racer Chiyo and 2012 Academy winner Reip come fresh from a stunning last-gasp race victory at the Bathurst 12 Hours where they were partnered with 2013's German winner Florian Strauss in a Pro-Am entry after Alex Buncombe's son Austin chose that weekend to enter the world. Buncombe, who is cementing a reputation as one of his generation's best GT racers, returns to the trio to make for a full, factory-contracted professional line-up.
Although not yet confirmed, it seems likely that a second GT Academy Team RJN car will be entered for the Pro-Am class for this year's Academy winners with a more experienced mentor like Lucas Ordonez or Jann Mardenborough – depending on their schedules for the Nissan GT-R LM in the World Endurance Championship.
We will see Lucas and Jann driving GT-R GT3 machinery during the season in any case, as they'll be joining fellow NISMO WEC driver and GT1 world champion Michael Krumm and the Blancpain Pro drivers in a two car attack for top honours at the Nurburgring 24 Hours this May. There they may find themselves up against 2010 winner Jordan Tresson and even Gran Turismo creator Kazunori Yamauchi!
With drivers competing in WEC, BES, Super GT, the Pirelli World Challenge and V8 Supercars and the season's plans for other Academy alumni yet to be announced, it's sure to be a hectic, globetrotting year for the gamer-to-racer talent competition!
Images courtesy of NISMO Global.
More Posts On...
The original comments for this post are no longer available.