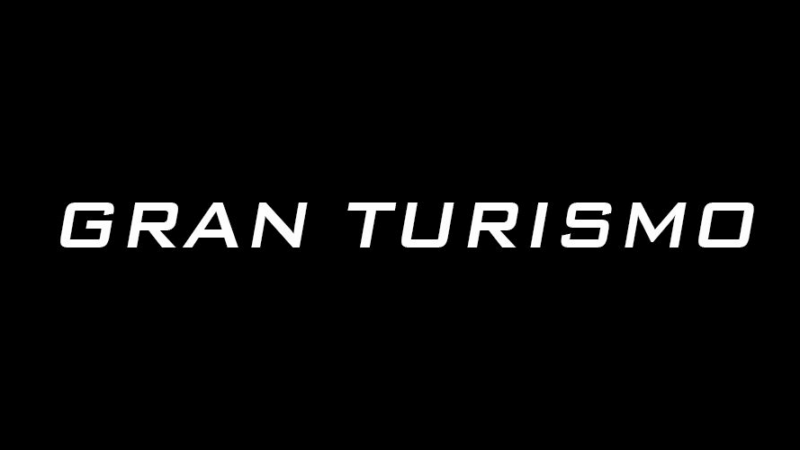 Although we're still around a year away from the release of the Gran Turismo movie, it looks like the promotional push has already started with a new logo and new social media accounts for the film.
There should be a considerable hype for the film when it makes its premiere in August 2023, and Sony Pictures seems to have got the ball rolling already by lining up the various social media accounts, all featuring a new logo for the movie.
Rather than the classic "GT" logo, it looks to be a pretty standard wordmark, in a typeface reminiscent of the "PlayStation 3" branding — with some differences. Notably that was in turn inspired by the "Spider-Man" typeface used in the 2002-2007 movie trilogy directed by Sam Raimi and distributed by Sony Pictures.
The social media accounts themselves are something of a strange mix, with @granturismomovie on Instagram and Facebook, but @granturismo on Twitter. That last one is particularly odd as it seems to have been under Sony's control since 2008, but the handle for the game itself has remained @thegranturismo – matching the game's Instagram ID.
The accounts are all largely inactive right now, with no posts and following only a few other accounts, but we're likely to see them burst into activity as more information on the film emerges.
The movie will be produced by Sony Pictures, with Neill Blomkamp (District 9, Chappie) on directing duties. Its storyline will sound somewhat familiar, with the plot being ""a teenage Gran Turismo player whose gaming skills won a series of Nissan competitions to become an actual professional race car driver".
That sounds more than a little like the story of Jann Mardenborough who, aged 19, won the Sony/Nissan GT Academy in 2011 and went on to race at the highest levels of sports car racing — including Super GT and the LMP1 class at Le Mans. As this occurred in the game's PS3 era, that might explain the choice of typeface for the movie's logo.
However we're not expecting it to be a verbatim account of Mardenborough's story, who now works with Nissan's Formula E partner DAMS as a simulator driver. It's likely to be a drama inspired by these events, with a screenplay written by Jason Hall (American Sniper).
See more articles on Gran Turismo Movie.