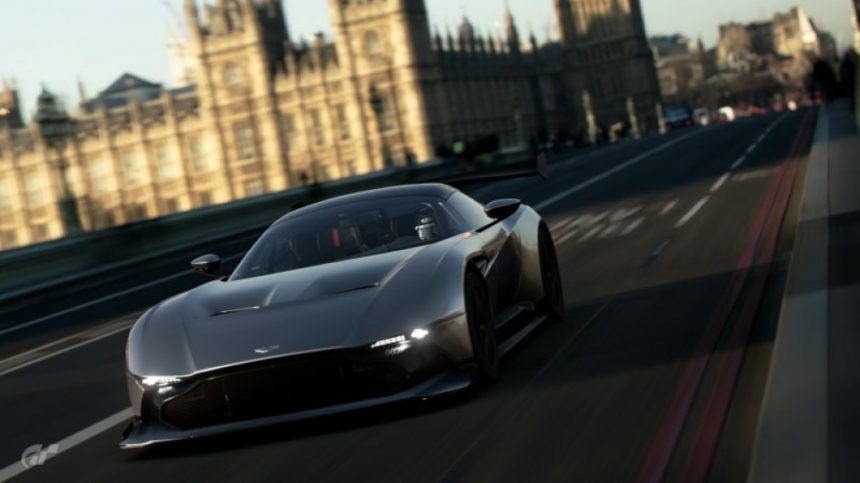 Despite a large software falloff in the wake of Black Friday, two sim racing titles placed in the UK Top 10 sellers list last week. Gran Turismo Sport and Forza Motorsport 7 continue their strong performance in the region as seen in previous weeks.
GT Sport is the highest performer and holds onto third after the huge spike in sales experienced during Black Friday. Aided by rampant price reductions and bundling, Polyphony's racer continues its strong sales in the top three. Like last week, only FIFA 18 and Call of Duty: WWII bested Sport in terms of copies sold during the time period.
Realistically, these two titles will continue to fight for top spot in the coming weeks and in light of this, it's impressive to see the game establish itself as a top seller in the region for the second week in a row.
It remains to be seen just how long the title can stick in the top three, given it slid down to 12th before price drops started kicking in. Christmas shopping season is here, so we'll be keeping a keen eye on how well Sport holds on.
It wasn't just PlayStation's exclusive racer that did well last week, as Forza Motorsport 7 also performed admirably. Post-Black Friday, Turn 10's title fell one position and placed seventh. Although not performing as well as GT Sport, it still means FM7 bested GTA V and Mario Kart 8 Deluxe. With an extensive DLC support plan coming to the game, we expect Forza 7 to continue to perform well.
Need For Speed Payback slipped out of the top 10, ending up in 13th for the week. Whilst not a terrible drop, EA will be looking for a sales boost during the festive period. Playground Games' Forza Horizon 3 also slid from 12th to 20th after a long period up near the pointy end of the charts.
All in all, last week is another good showing for the racing genre. The hope is that this year's mega-packed racing calendar puts the spotlight back on the genre. 2017 is the biggest year for racing games in quite some time and players are spoiled for choice. So far, the UK is being receptive to what the games have to offer and long may it continue.
Featured image courtesy of VelocityX.
More Posts On...