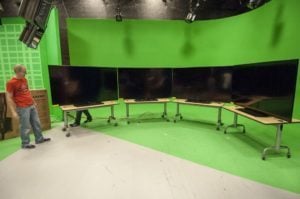 This is the result of putting together five Playstation 3s, five 80″ LED HDTVs, and five copies of GT5. The builders of this rig put it together as a "test" of a new line of screens for a University, combining students' resources together for the temporary build. They noted playing GT5 with this rig was quite surreal, from the reddit post:
"As far as being immersed, yes. Very much yes. I was moving my body to the motion of the car a noticeable amount. I have raced cars in real life and spent many hours playing GT. Never have I moved a noticeable amount playing it over doing it. In the end you still know its a game though."
View the picture blog for this project to learn how it was done in detail here. For more on how to assemble a multi-monitor set up of your own, or view others, check out this forum post.
Click here to discuss what you might do with such a setup in our forums.
More Posts On...