When Gran Turismo 5 was released, something unusual in the game's Kyoto Photo Travel Location caught the attention of our community: a curiously detailed little cat. He blinked, turned his head, looked around, and generally drove people crazy.
When GTPlanet member MadmuppGT created a thread in our forums about the cat, affectionately naming him "Jenkins", his popularity skyrocketed. The topic gathered hundreds of posts and spawned an explosion of Jenkins memes, avatars, and photo galleries across the site.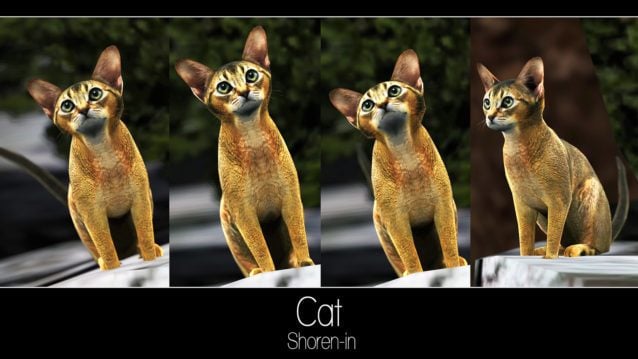 Although "Jenkins" was not found in GT6, his legend lives on, driven by the mystery of why this seemingly random cat was so carefully modeled and animated in a driving game. His presence even led to some oddly compelling conspiracy theories about the true meaning behind the GT logo (warning – you won't be able to un-see this)…
What's the real story, though? With so many Polyphony Digital employees on hand at the recent GT Sport reveal in London, I knew the time was right to get to the bottom of all this. Sure enough, with the help of Kazunori Yamauchi and Translator-san, I was introduced to the cat's owner, who was eager to share the story of his famous feline.
The cat was actually a female Abyssinian, and her real name was "Primary". Her owner is a Polyphony Digital employee who was married during the development of Gran Turismo 5. As a wedding gift, his co-workers surprised him with a highly-detailed 3D model of his beloved pet, immortalizing her in a game which would go on to sell nearly 12 million copies.
Sadly, Primary is no longer with us – she has since passed away – but thanks to this special wedding gift, she has brought a smile to people the world over, and will no doubt live on in the lore of Gran Turismo.
See more articles on Polyphony Digital.