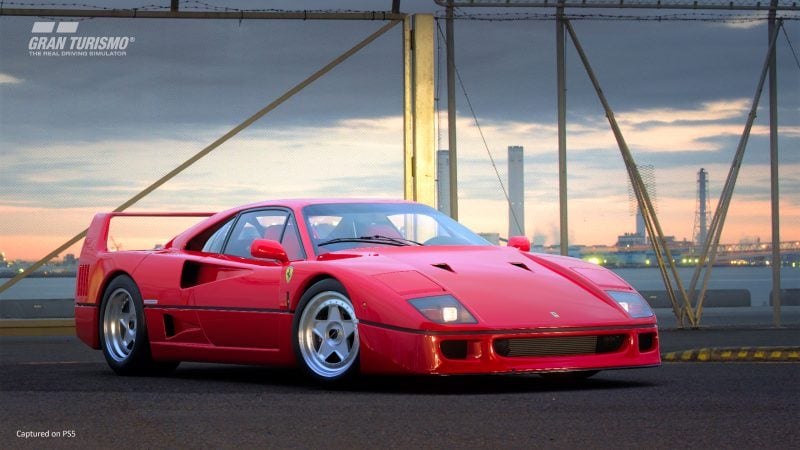 Update: This article has been updated to reflect the best methods as of v1.12 on April 13
One of the very first questions players always ask when a new Gran Turismo game comes out is "what's the quickest way to make money in this game", and Gran Turismo 7 is no different.
The title might be only just on game store shelves (and flying off them), but with 424 cars in the game, a stable of over 70 legendary models with dynamic pricing, and tuning parts and paint shop items to pay for, money is a primary concern for players this time round.
With players baulking at the relatively high prices of the game's microtransactions, quick ways to earn money are — quite literally — priceless. We've dug through the game to find out the best ways of fattening your in-game wallet as of the most recent v1.12 update.
Some of these methods require more game progression than others, and as a general rule you should downgrade the overall game difficulty to "Easy" through your Options menu in order to make the AI less of an obstacle to your time.
The 50% Clean Race Bonus is also vital to maximize your earnings, and our calculations reflect what an average player can expect to earn. Dedicated vehicle tunes will also make these events better earners, and we'd make the most of these methods before they're patched out of the game…
Trial Mountain Cup, Trial Mountain: 750,000cr/hour
This one is the best way to earn money relatively early in the game, coming in Menu Book 17. It's a full championship event, which requires you to race twice for quite a small purse each time, but the championship bonus and speed with which it's possible makes it rather profitable.
It's an event where the Dodge Tomahawk S, the road car version of the Tomahawk Vision GT, is king, but actually it's not a bad earner with some other, lesser cars until you've built up the million credits you'll need for the VGT. Any American road car is eligible and a lot of cars can zip through the championship quite quickly.
You'll need to enter both races in succession, and as they're only two, two-lap races of Trial Mountain — one forwards, one in the reverse direction — they won't take long. In fact you can be through both races in eight minutes, and get that down closer to seven in the Tomahawk.
The key here is to pick up both Clean Race Bonuses and the overall championship bonus. That boosts the event up to a total value of 100,000cr, and even getting through all the menus (not necessarily the case for PS4 users) will see you through in less than eight minutes.
That means the four laps earn you 12,500cr per minute, or 750,000cr an hour — and lapping Trial Mountain isn't a bad way to spend your time.
Fisherman/Windmills, Dirt Champions: 1,100,000cr/hour
The previous most effective method of all still ranks right up there, but it's not as lucrative as before and still has a couple of issues.
First of all, you'll need get pretty far into the game to even access it. Unlocking the Fishermans Ranch or Sardegna Windmills rally circuits requires that you complete Menu Book 36, and ideally you should also have a Gr.B rally car too, which you can win from either Menu Book 37 or International License A.
There's no PP limit for either race, so you can go nuts with the tuning if you wish, but be sure to apply some Dirt tires and head into the Dirt Champions race at either track. Fishermans Ranch is harder on paper, but rated at three chillis, or "Hard", while Sardegna rates at just one, or "Easy". In reality they're much the same difficulty.
Fishermans Ranch now grants 42,000cr for the win, rising to 63,000cr with a Clean Race Bonus. However, as it's only a single lap event, it's possible to rip through it in close to three minutes, with a turnaround of about 3:20 between race finishes.
Sardegna Windmills is worth more money, at 52,000cr or 78,000cr with the Clean Race Bonus, but it's also much longer. You can get the three-lap race done in four minutes, nudging near 4:30 once you account for skipping through the menus to restart.
In either case it equates to around 18,000cr per minute of racing, or about 1,100,000cr an hour.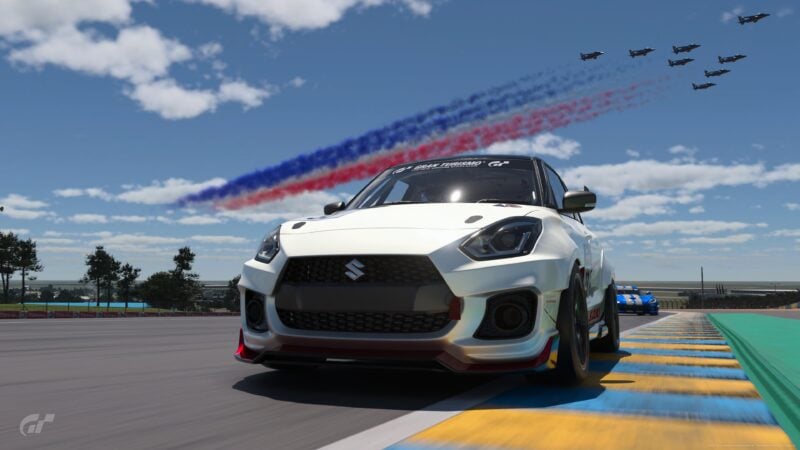 24 Heures du Mans, World Touring Car 700: 1,600,000cr/hr
Unsurprisingly the new races for v1.11 are three for three in terms of the most rapid ways to earn cash. This race at the Le Mans circuit is one of the more enjoyable methods, but the least profitable.
Notably, it's the only time-limited race in World Circuits right now, running at 30 minutes (although the main menu overview says eight laps…).
As there's no way to get the race done quicker, just find a 700PP car you like and go racing; keeping it out of the pitlane is the key, so light and fuel efficient on hard tires is the best way.
Like the Tokyo race below, it's worth 550,000cr for the win, rising to 825,000cr with the Clean Race Bonus. In principle this means that if you can cross the line at exactly 30 minutes elapsed and rattle through the menus you can earn 1.65 million credits an hour.
The major issue here is that — as with all three of the new races — you need to have completed all of GT Cafe's Menu Books to access it, and the track limits can be a bit haphazard at Le Mans too.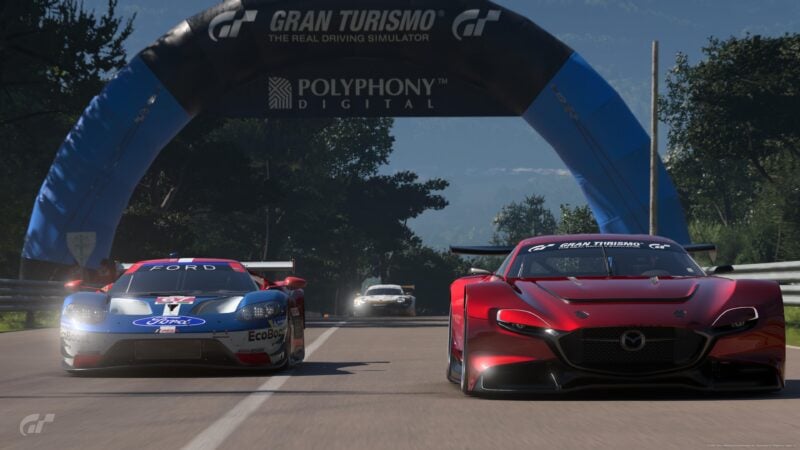 Sardegna Road, World Touring Car 800: 1,650,000+cr/hr
Another money-spinning race that arrived in the v1.11 update is the World Touring Car 800 event at Sardegna Road.
It's a 15-lap race of the A layout of the road track location, the longest of the three. Primarily featuring Gr.3 racing cars, the event is limited to 800PP — as the name suggests — and that gives you plenty of legitimate options.
While you'll need to keep an eye on fuel consumption and tire wear, and therefore race strategy, you should be able to finish in about 26:30 with a good clear run. The 485,000cr prize increases to 727,500cr with a Clean Race Bonus, so that means you can earn close to 1.65 million credits per hour.
Tokyo Expressway, World Touring Car 600: 1,750,000+cr/hr
The final one of the three races added by the v1.11 update also proves to be the best way of earning money right now, in more ways than one.
This 12-lap race is worth some 550,000cr for the win, which swells to 825,000cr with the Clean Race Bonus. That's likely an error, as it's considerably more profitable than any similar race per lap or per minute and it's not even close — another WTC600 race at a different Tokyo Expressway configuration is barely a third as good.
Nonetheless it does mean that, with any appropriate 600PP car you can crack the race in around 28 minutes, making for a little over 1.75m credits per hour. The trick really is managing not to come into contact with the AI or walls due to the wet surface, but it's very hard to lose the Clean Race Bonus so don't obsess.
As things stand this is the best single, repeatable way of making money whether you take advantage of the glitch or not.