Who doesn't appreciate a good deal? With the holiday season well in-effect, buyers are going to be on the lookout for savings while carrying out their holiday shopping, and of course that's where Black Friday comes into play.
While not acknowledged as an official holiday, as the day following Thanksgiving festivities, Black Friday is regarded as the beginning of the Christmas shopping season. It may prove easy to lose oneself among the sheer multitude of sales being offered, seemingly from every direction. We're here to keep you on the straight and narrow, directing you toward some fantastic gaming deals.
Prepare your wallets and let's have a look at what this year's Black Friday has to offer. If your first concern is addressing digital sales, we've already got you covered:
PlayStation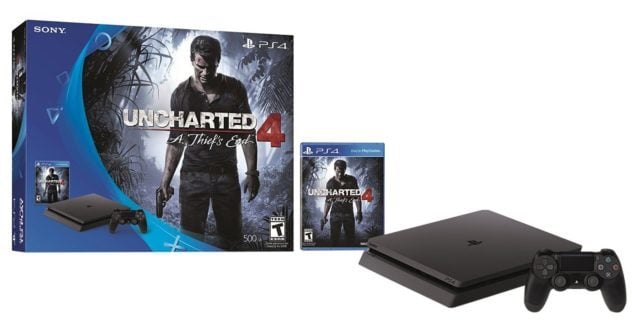 As proven to be the case in Black Friday sales for residents of Canada and all but one retailer in the UK, players expecting to find deals of any kind on the PlayStation VR or the PS4 Pro in the US are out of luck. However, there are plenty of tempting deals with the slimmer model PS4 both online and in store:
Xbox One
The Xbox One S has been a booster shot in Microsoft's own gaming strategy, and if these sales are anything to go by, that momentum is likely to continue throughout the remainder of the year. Let's get down to business with the following deals, offered both online and in store:
Televisions
With the PlayStation 4 Pro and the Xbox One S pushing into the realm of 4K and HDR TV tech, now may be the appropriate time to consider upgrading to a new TV and taking advantage of these improved features. Even if 4K and HDR aren't your cup of tea at the moment, there are even great deals on "lesser" HD sets:
Good luck, and happy hunting!
See more articles on 4K Resolution, Black Friday 2016, HDR, PlayStation 4, Xbox One, and Xbox One S.
More on Gaming