It's the time for turkey, sure — and visits with the in-laws — but this weekend is also all about the deals.
Black Friday is here, and we've collected some of the best sales across the country for our US readers. We've broken things down by console, and thrown in a handful of 4K-capable TVs. Happy hunting!
To check out all our Black Friday 2017 coverage, click here.
PlayStation
Nearly every retailer is selling the PS4 at $200 this season. If you have a Costco membership, or know someone who does, you can get an additional $10 off, plus an extra controller. That represents the best hardware deal this season, though Game Stop's additional $50 gift card runs it close.
You won't find many deals on the Pro this season — bizarrely, Canada seems to get a bigger price cut — but Best Buy and Game Stop both have taken $50 off the usual list price.
PlayStation VR is on sale at all major retailers, with your choice of GT Sport or Skyrim VR, for $300. We've included Game Stop's other unique deal: it packs in the headset, camera, GT Sport, and a year's PS+ membership. It's online-only too, so you won't have to deal with the insanity.
DualShock 4s are available everywhere for $40 or thereabouts. Wal-Mart is your best bet if you're looking for the widest range of colors, and it is technically the cheapest at an even $39.
In terms of accessories, sim racers can pick up new hardware for very cheap this season. Amazon has plenty of discounts on various Thrustmaster products, and the venerable Logitech G29 is half-price.
If you already own a PS4 but need some peripherals, fear not. There's a deal or two on steering wheels and DualShock 4 controllers to consider. PlayStation VR also sees some heavy focus this Black Friday and there's bundles available from as low as £250.
Games-wise, you've got prices roughly similar to the PlayStation Store Black Friday deals. Slightly Mad Studios' latest sim racer is up for half price, and NFS Payback drops a third, to $40. If you're looking for GT Sport, that PSVR bundle is the closest you'll get to a discount on this side of the Atlantic.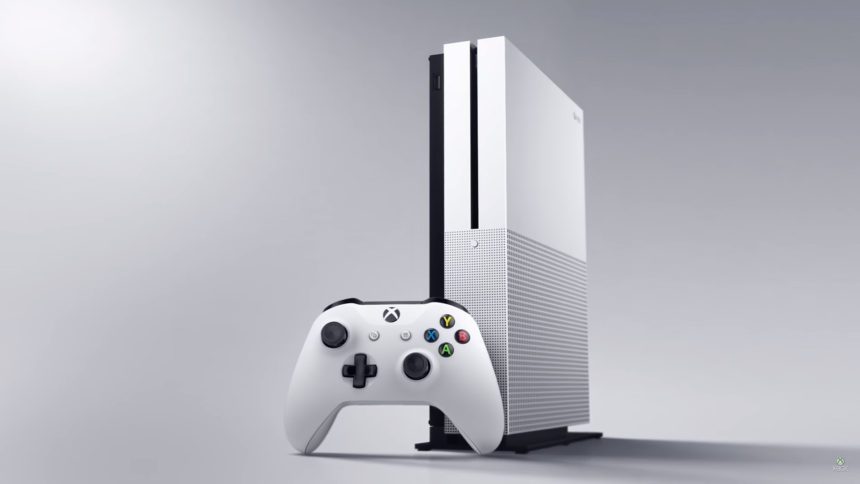 Xbox
Just like every other part of the globe, the One X is off-limits for Black Friday discounts. But, its arrival means the One S — a 4K media player in its own right — is down to $190 at all major retailers. The Microsoft Store is offering all its game bundles with an additional two free games, which you could always sell to recoup some of the cost. If you want a bit of open-world silliness, the FH3 Hot Wheels bundle is on at Game Stop for $50 less than normal.
There are a few Xbox/PC wheel deals out there too. All of the rims and pedals in the PlayStation section are also compatible with Xbox.
Multi-platforms games are also the same as the PS4 section. Microsoft's Forza franchise sees good discounts across the board, with FM7 coming in at $35.
If you're looking for digital discounts on the Xbox Store, we've got you covered.
Televisions
Each year, 4K becomes more and more of a "thing". We've gathered up a few of the best deals on 4K displays here.
See more articles on 4K Resolution, Black Friday 2017, PlayStation 4 Pro, PlayStation VR, and Xbox One S.