Milestone has released a new trailer for Hot Wheels Unleashed, which launches this month, to reveal another feature of the toy car racing game: the livery editor.
As we've previously seen, HWU does a pretty impressive job of recreating the cars and track in an authentic manner, but that does create a small problem for a multiplayer game.
Go to your nearest toy store and pick some Hot Wheels off the shelf and you'll see the issue through the pack; very few of the cars come in more than one color/design, and none with more than a handful. That means everyone will look the same on a multiplayer grid.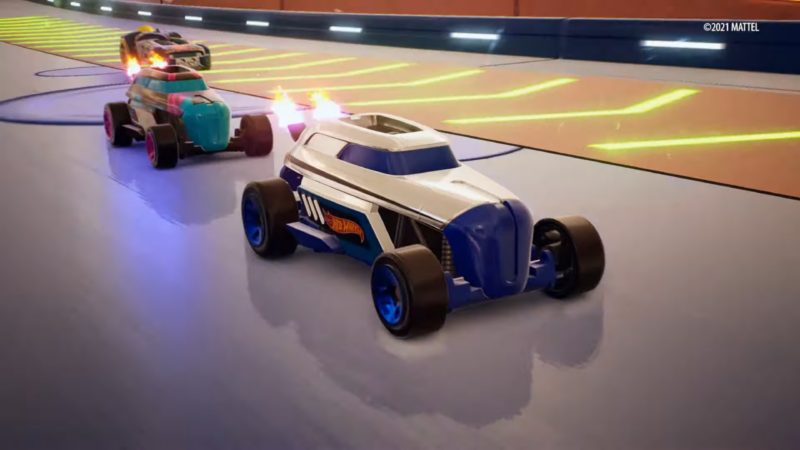 With a livery editor though, there's no problem at all. Although we haven't seen the editor in action yet, it is pretty clear from the trailer that there's at least several options of design and color available, with which to personalize your machines.
The official press release for the editor states that players can apply "colors and shapes", to both Hot Wheels Originals and Real Manufacturer cars in the game. That suggests a relatively in-depth editor with full control over your designs, rather than pre-set patterns, but we'll need to see more to draw any solid conclusions.
However your car isn't the only thing you can customize. Players can also change the appearance of a previously unseen area of the game called "Basement", with different colors and decoration items available.
We're not sure what purpose the Basement fulfils, but given the trophy cabinets it's likely to be some part of the multiplayer — possibly a hub where other players can see your achievements and race on custom tracks.
Hot Wheels Unleashed launches on September 30 on PlayStation 4 and 5, Xbox One and Series, Nintendo Switch, and PC via Steam and Epic.
See more articles on Hot Wheels.