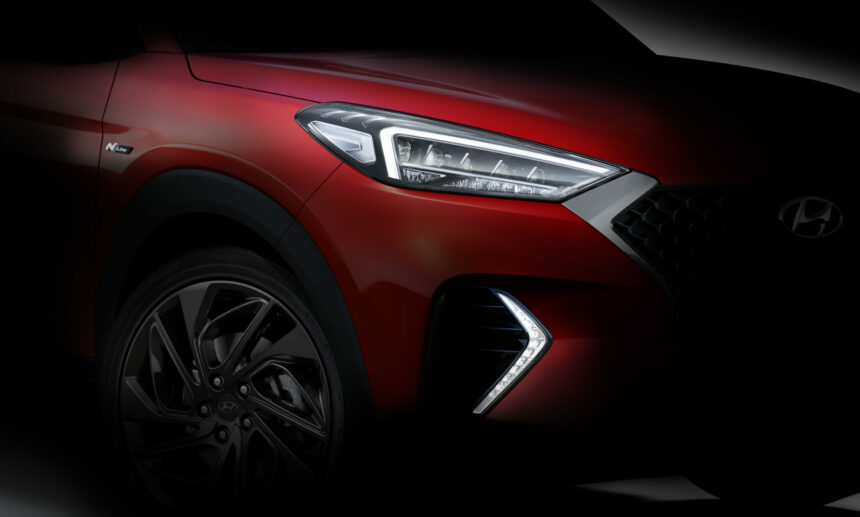 First there was the i30N. Then came the Veloster N. Now Hyundai's flagship motorsport brand is turning its attention to… the Tucson SUV.
It might not seem like a natural progression, but rapid SUVs are all the rage these days. BMW hasn't hesitated to put its M know-how into the X range of SUVs, and naturally neither Audi's RS sub-brand nor Mercedes-AMG has let Munich get the jump on them. Brand-new Spanish marque Cupra's very first performance car was a 300hp version of the Ateca crossover too.
Hyundai is keeping its cards pretty close to its chest on the prospect of a Tucson N. It's released some teaser images of a Tucson wearing "N-Line" badging — that's Hyundai code for "sporty looks, normal engines" — but usually a full-cream N precedes an N-Line model.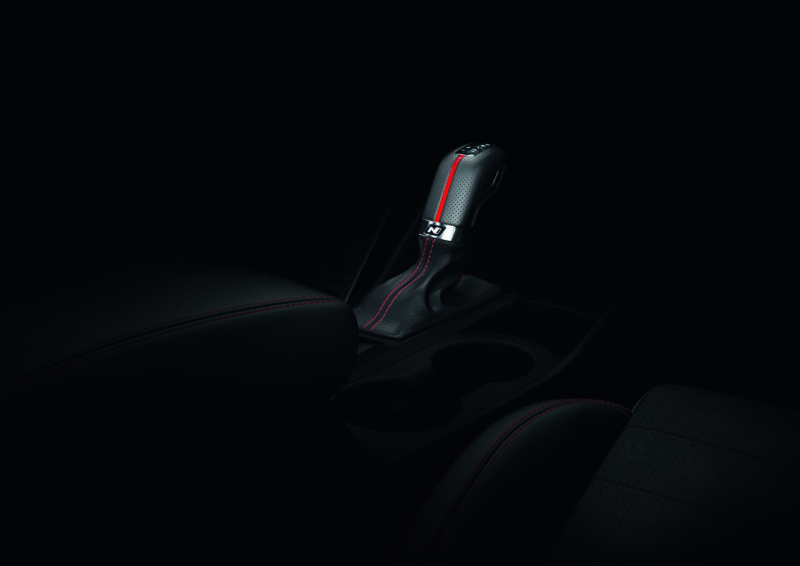 It'll take the N-Line model along to Geneva. From the images, it would seem that the gussied-up Tucson will get the leather N gear shifter and likely steering wheel too. On the outside there's new LED DRLs, a new design of wheel and the compulsory N-Line badging. Suspension and braking tweaks are also sure to be in the mix.
Although the N model is still a way off, it's likely it will see the same sort of treatment but with a good dose more power. If Hyundai wants to elevate the Tucson's performance by the same margins as it has the i30 and Veloster, something in the region of 350hp is necessary. What engine Hyundai plans for that output is very much up in the air — only the longitudinal Lambda V6 and V6 turbo are in this region within the company.
Before the Tucson N hits the market, Hyundai is also likely to bring an i20N model to market, and a standalone N flagship car is also in the works.