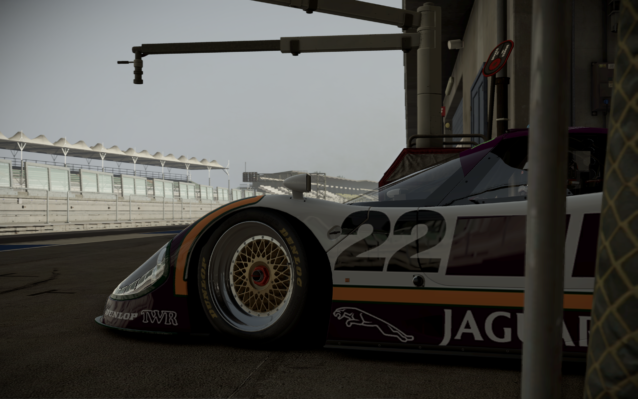 Slightly Mad Studios has continued the teasing for its upcoming simulator, with the shot above featuring the heroic Jaguar XJR-9. While recently we learned the Circuit of the Americas will debut in Project CARS 2, this time the focus is on a famous Le Mans car.
For those unaware, the Jaguar XJR-9 was a Group C prototype race car crafted for the purpose of competing in World Sportscar Championship and IMSA Camel GTP series. The XJR-9 achieved numerous wins, including at the 1988 Le Mans 24 Hours endurance event, which was won by the #2 sister car. This victory broke Porsche's streak of seven consecutive victories at Le Mans in the '80s, and awarded Jaguar with a Le Mans trophy for first time since 1957.
The car was powered by the mammoth-sized 7.0-liter V12 engine, squeezing out over 800 hp. As you would expect from a Group C prototype, the XJR-9 is capable of immense top speeds, especially around La Sarthe.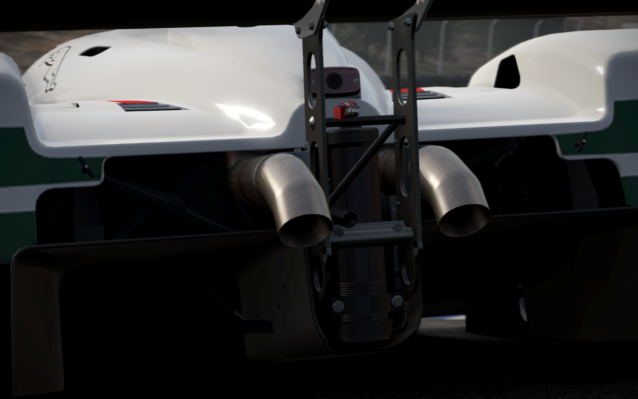 In addition, it seems a famous Italian circuit will be making a return to the game once more. GTPlanet member F1Racer68 identified the track in the background of the first image as the Circuit of Imola. The 3.1-mile long track is mostly notable for hosting the San Marino Grand Prix.
Remember to check out the GTPlanet Q&A with Ian Bell thread to catch up with the latest news on the development of Project CARS 2.
More Posts On...