Each year at the Pebble Beach Concours d'Elegance – the world's most famous and prestigious car show – Kazunori Yamauchi selects a car to be awarded the "Gran Turismo Trophy", after which it will be digitized and immortalized in the Gran Turismo series.
The award has brought us some of the most unique and historic cars in the past few GT games, including the 1965 Alfa Romeo TZ2, 1952 Abarth 1500 Biposto Coupe, and 1960 Plymouth XNR Ghia Roadster.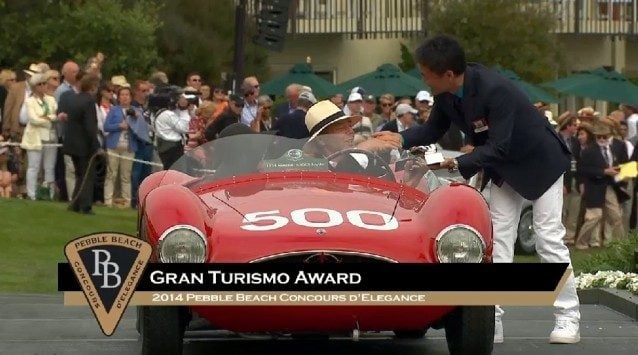 This year's award goes to a 1954 Maserati A6GCS Spyder, owned by Dean Meiling of Incline Village, Nevada.
Built as a Maserati works racing car for Luigi Musso during the 1954 racing season, it competed with great success in some of the most challenging and famous races of the era, with a class win in the Targa Florio and a second-place finish in the Mille Miglia. It also won first-in-class or first overall in 7 other events on the Italian racing circuit that year.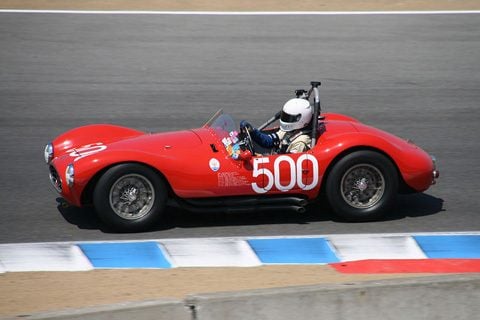 Eventually the car made its way Dean Meiling, who purchased it from an Italian businessman in 1998. Under his ownership, the little A6GCS has spent a lot of time back on the track, racing in various historic events nearly every year since it completed restorations in 2000.
Of course, it may be some time before we see this car in a Gran Turismo game in the future, but its racing pedigree will likely make it a highly anticipated addition to the franchise. Congratulations, Dean!
More Posts On...
The original comments for this post are no longer available.