Since its inclusion in Gran Turismo 6 was first announced back in 2013, the annual Goodwood Festival of Speed has had a close relationship with the franchise. As many will recall, last year saw the in-game track updated to include the 2014 "Central Feature" sculpture at Goodwood – a soaring art installation that features different manufacturers and changes each year.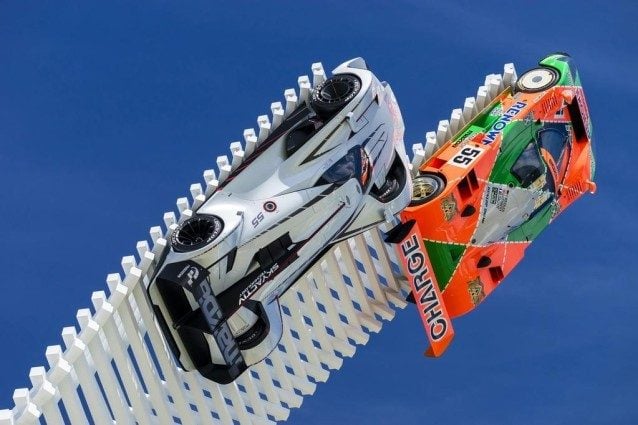 This year, the sculpture focuses on Mazda, and includes arguably the company's most famous car – the RENOWN-liveried 787B – and their new LM55 Vision Gran Turismo concept, which was rolled out exclusively in GT6 back in December.
There's still no word on whether or not the game's version of the track will be updated to include the 2015 sculpture, but it wouldn't be a big surprise, given the obvious Gran Turismo connection this year. Online service maintenance for GT6 is also scheduled to occur later today.
Photos by Peter Leung.
More Posts On...
The original comments for this post are no longer available.