The next generation of gaming kicks off later this year with new consoles from Microsoft and Sony. According to Xbox head Phil Spencer, Microsoft is already looking to set its sights higher in preparation for the future.
In an interview with tech website protocol, Spencer revealed an interesting change in focus for the next generation. While the Xbox Series X will square off with the PlayStation 5 later this year, Microsoft doesn't view Sony as its main competitor anymore.
As protocol points out, one of the main selling points of the new Xbox will be integration with its xCloud game streaming service. Announced in 2018, the service allows players to stream Xbox games to almost any device. This is where things get interesting, as Microsoft views Amazon and Google as its main competitors moving forward. Spencer told protocol:
"When you talk about Nintendo and Sony, we have a ton of respect for them, but we see Amazon and Google as the main competitors going forward. That's not to disrespect Nintendo and Sony, but the traditional gaming companies are somewhat out of position. I guess they could try to re-create Azure, but we've invested tens of billions of dollars in cloud over the years."
This is largely down to Sony not having its own cloud gaming platform, whereas Amazon and Google already have systems in place. Google launched its Stadia platform last November, allowing players to stream games to their PC or Android devices. The Mountain View-based tech giant plans to launch a free version of the platform sometime this year. That said Sony has signed an agreement with Microsoft that specifically regards the Azure platform.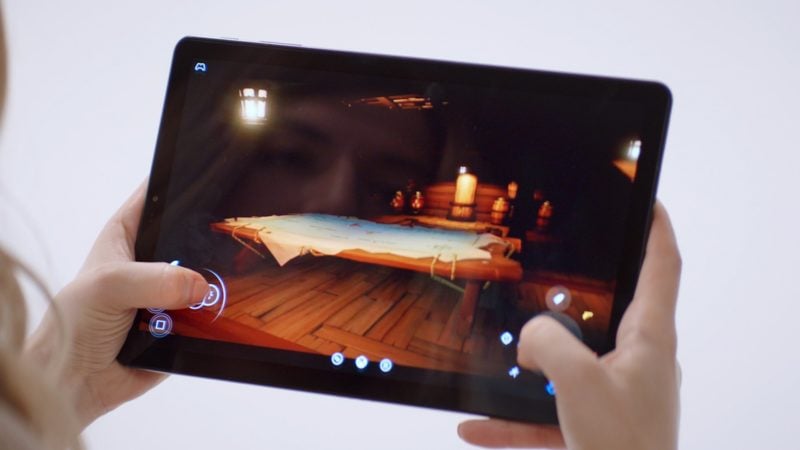 While Amazon remain tight-lipped on its offering, it's expected the company will release a streaming service later this year. What does this mean for next-gen consoles? The landscape is unlikely to change, but it seems it won't be the most important battle for Redmond.
"I don't want to be in a fight over format wars with those guys while Amazon and Google are focusing on how to get gaming to 7 billion people around the world. Ultimately, that's the goal."
Spencer's thoughts echo those of Slightly Mad Studios' Nathan Bell. The developer announced its own console early last year, but it soon faced problems as investors withdrew in the face of Google Stadia. Bell at the time commented that "Google saying 'the future of gaming isn't in a box' hasn't done us any favors".
It's not exactly a surprise move that Microsoft is shifting the focus to digital streaming. In 2017, Redmond readied the Xbox Game Pass, a service allowing Xbox One users to play games without having to leave the comfort of their homes. A little over two years later, it brought the service to PC users, further expanding the Xbox ecosystem.
This seems like the next step in bringing Xbox games into as many households as possible. We can't wait to see what the next generation has in store, stay tuned!
See more articles on Cloud Gaming, Xbox Series X, and xCloud.
More on Gaming