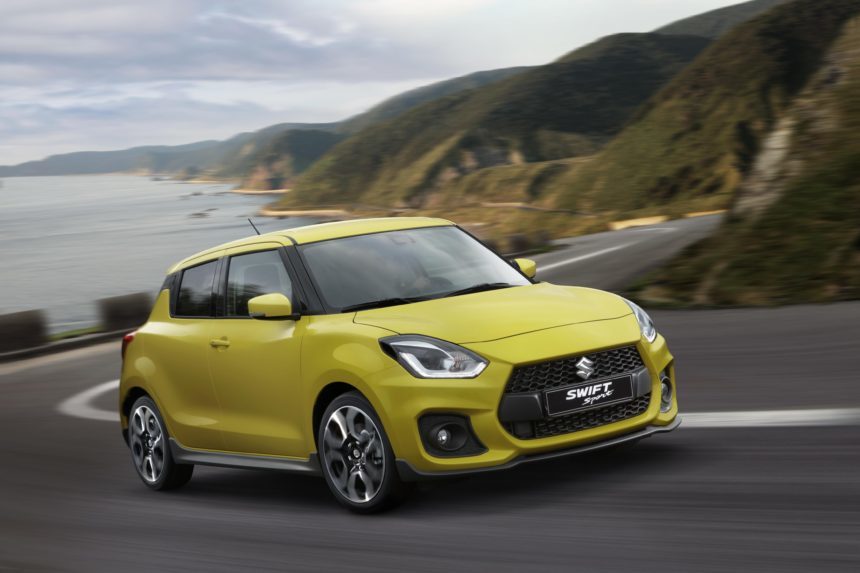 The new Suzuki Swift Sport is lighter and more aggressive than ever. Announced at the Frankfurt Motor Show, the dinky Suzuki will offer a hatchback that provides some lightweight fun. A lower, wider frame is complemented by a boosted power-to-weight ratio, pushing it into the warm hatch category.
Light…But Powerful
Coming in at only 2138lb, the Sport now weighs less than a metric ton but doesn't sacrifice performance with this change. Generating 170lbft of maximum torque through its 138hp 1.4-liter BOOSTERJET engine, Suzuki's addition of a turbocharger has given clear results. The new engine also makes use of an air-cooled intercooler and short port intake manifold keeping the engine as compact as possible.
The body and chassis of the Swift Sport is pretty impressive too. The weight reduction has been achieved by building the car on the new "HEARTECT" platform, shared with the rest of the new Swift range. Slimmed down interior parts such as seats help trim the fat, while changes to the chassis ensure this won't weaken the Swift's overall strength.
Indeed, Suzuki claims that, thanks to an increase in spot welding, the new structure is stiffer than the last. According to the Japanese manufacturer, HEARTECT will deliver "enhanced fundamental vehicle performance through light weight and high rigidity".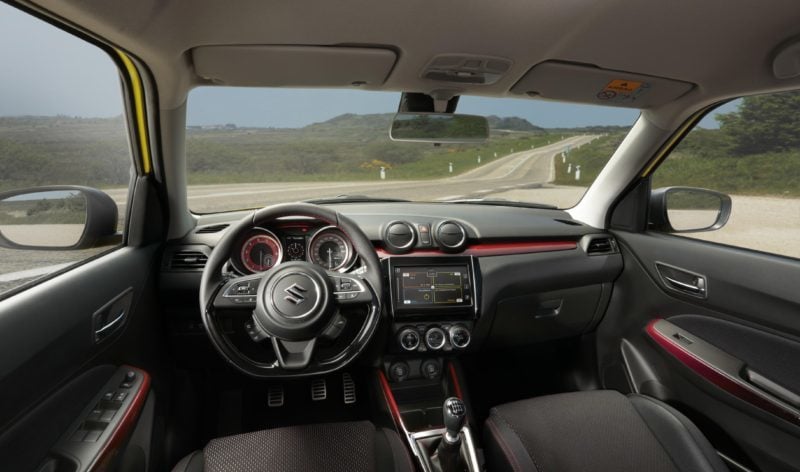 It Also Looks The Part
If the previous Swift Sport looked a bit tame, this new version aims to remedy that. Sporting a lower and wider profile, the Sport looks more hot hatch than ever. The compulsory carbon-fiber detailing is here too, with embossing on the front and sides of the body kit. Overall, the car is looking pretty good. Compared to other cars in its class, it may not be the best at a glance but the Swift Sport is an improvement on its predecessor.
The interior hosts a familiar yet sporty experience complete with semi-bucket seats and chrome finished detailing. The colour scheme is primarily black with red accenting which gives the cutesy Swift a more devilish appearance inside. From a features perspective, the model incorporates smartphone integration for your device of choice and a mounted 7-inch display unit. SD-card supported 3D map navigation is also included.
The newest model of Suzuki's flagship hatchback is looking like a welcome improvement over its predecessor. Those looking for a cheap yet refined driving experience may want to keep an eye out for the Swift Sport. Suzuki's latest warm hatch is due to reach showrooms in summer 2018.
More Posts On...