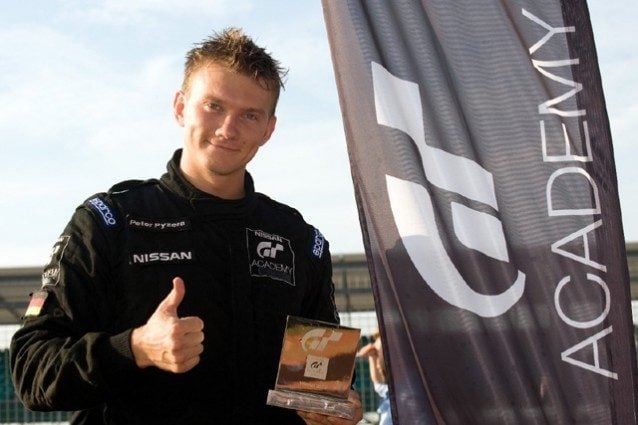 Following the end of the accompanying RTL "reality TV" GT Academy show, the German GT Academy winner's identity has been revealed as 25 year old Peter Pyzera.
While his identity has only been revealed recently, Peter has been racing under his real name during his driver training program alongside 2012's other known winners Mark Shulzhitsky (Russia) and Wolfgang Riep (Belgium). Most recently he's competed in a 4 hour day/night race in BritCar at Donington Park and gained the required signatures to acquire his international licence ahead of January's Dubai 24hr race:
Of course Peter isn't the first GT Academy winner from Germany. The first competition was won jointly by Spain's Lucas Ordoñez and German Lars Schlommer but Schlommer unluckily fell ill, missing vital night-time training sessions for Dubai and was forced to miss the race.
Only the US winner's identity remains under wraps – racing as "Dan Mitchell" – pending the climax of Spike TV's GT Academy show next month.
More Posts On...
The original comments for this post are no longer available.