With the 2012 GT Academy Race Camps over, Spike TV has announced the schedule for the accompanying reality TV show that will ultimately reveal the identity of the second US winner.
400,000 gamers entered the GT Academy contest from the US region, with the top 32 (joined by the Racer X wildcard winner) advancing to the national final in San Diego in July – hosted by GTPlanet's owner Jordan. The top 16 gamers were flown out to the secretive Silverstone Race Camp in August to face a week of physical and mental challenges along with instruction and assessment on their real-world driving ability.
The Spike TV show serialises the Race Camp event, featuring interviews with the competitors and judges as the selection process to find the USA's top gamer-to-racer to join Bryan Heitkotter progresses.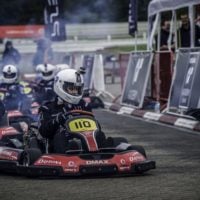 The as-yet unknown winner will be put through an intensive driver training program this autumn, ahead of their ultimate prize of a driving seat in a four-man RJN Motorsport Nissan at the Dubai 24 hours in January 2013.
There they'll be joined by the three other 2012 GT Academy winners – including EU region winner Wolfgang Reip – on their first step to a career in racing, following in the tyre tracks of Bryan, BRDC Rising Star Jann Mardenborough and international sportscar champions Lucas Ordoñez and Jordan Tresson.
"Nissan GT Academy 2012" premieres for US viewers on Spike on November 1st. Further episode scheduling can be found on their website nearer the air date.
More Posts On...
The original comments for this post are no longer available.