The Pikes Peak International Hill Climb – the most famous and challenging hill climb race in the world – has just announced that Gran Turismo will be the "Platinum Sponsor" for the 2015 event, and will even be part of the race's official name.
"The Pikes Peak International Hill Climb is an event I've followed since my childhood," stated Kazunori Yamauchi, creator of the Gran Turismo franchise. "We're thrilled to become a part of one of the most historic and prestigious motorsports events in the world. Pikes Peak is such a unique race, there's truly nothing that it can be compared to."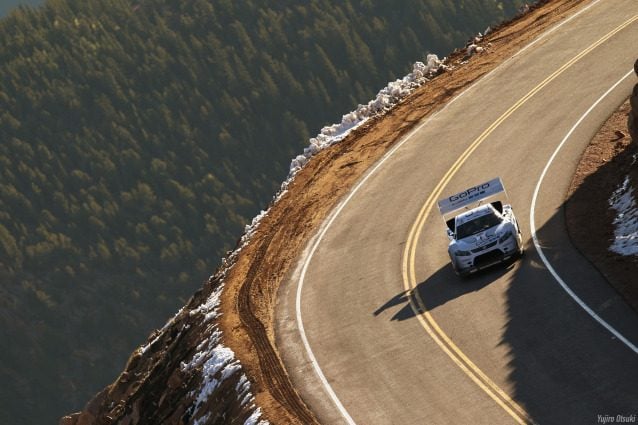 "We are beyond excited to have developed a relationship with Gran Turismo and couldn't have asked for a better organization to become partners with," Tom Osborne, Chairman of the Board of The Broadmoor PPIHC, explained. "Yamauchi-san is such an incredibly talented and well respected individual: to have him put the name of the brand he has built from the ground up on our race is a true honor."
The press release stops short of mentioning if the Pikes Peak rally course will be returning to the game, though it seems all but confirmed with Gran Turismo as the title sponsor of the event.
The Pikes Peak rally course was, of course, last seen in Gran Turismo 2, and it has become somewhat infamous over the past 15 years as fans have anxiously been hoping for its return – it is the ranked at #1 as most-wanted course in GTPlanet's Track Suggestions forum, with more than 750 votes.
It is also often associated with the Suzuki Escudo Pikes Peak Hill Climb – one of the most popular and famous cars in the history of the franchise.
Photo by Yujiro Atsuki.
See more articles on Pikes Peak and Polyphony Digital.