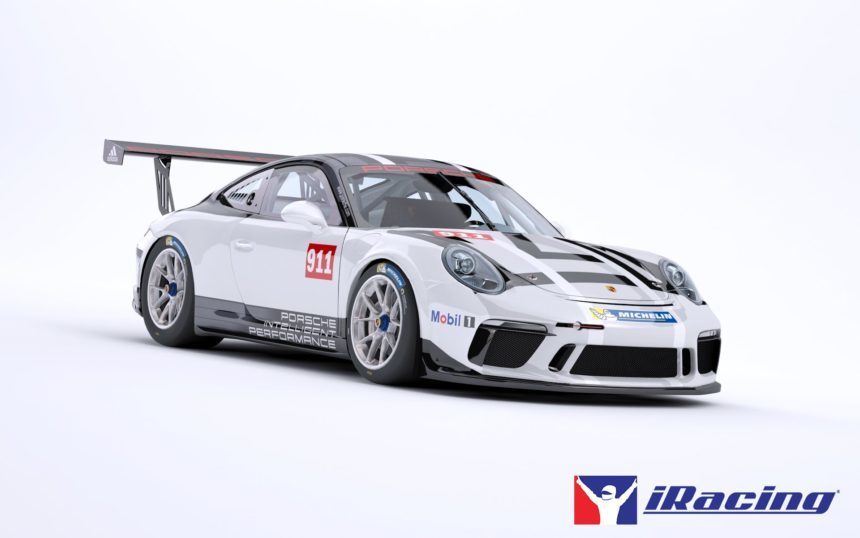 News first broke of Porsche coming to iRacing at the beginning of the month, but in recent tweet on the official iRacing Twitter account, it was announced that the Porsche 911 GT3 Cup will be coming to the game today.
The 911 GT3 Cup (991) is powered by a naturally-aspirated 4.0 liter flat-six engine that produces 485 hp. No word as of writing how much the car costs in-game but one would suspect it'll be the usual DLC asking price of $11.95.
We of course learned that Porsche's long running and lucrative deal with Electronic Arts (EA) ended back in December of last year, and it hasn't taken long for developers to take advantage.
Kunos Simulazioni, developer of Assetto Corsa, already has two Porsche-themed DLC packs on consoles available, with a third in the pipeline (and already playable on PC). Those PC players who own Assetto Corsa will be used to the GT3 Cup, as it was part of the third and final pack.
Project CARS 2 seems to be next in line, with the Porsche marque set to race onto the series in the near future. Presumably, it will appear day one—possibly "Septemberish".
With Assetto Corsa, Project CARS and iRacing now on board, plus the Forza series, the question remains—will we see Porsche arrive in Gran Turismo Sport? So far, Ruf, the German manufacturer that produces cars on Porsche-provided chassis, has been as close as we've got to tasting pure Porsche action in Gran Turismo. Prior to GT6's launch, Kazunori Yamauchi did say he was eager to bring the brand to GT, and that the two companies enjoy a "good relationship."
Stay tuned to GTPlanet for more iRacing (and Porsche) news as it develops.
More Posts On...