After last week's confirmation, console racers can rejoice as some of Italy's and Stuttgart's finest (in addition to a new premium racing circuit) have finally arrived in Assetto Corsa on the PlayStation 4 and Xbox One in the form of the Red Pack and Porsche Pack 2, respectively.
Originally released in July of last year for PC players, the Red Pack focuses on Italian machinery, both new and old. Console racers will be able to experience Ferrari's F138 and SF15-T Formula One torpedoes. Going the extra mile to recreate the SF15-T's complex tech wizardry, the MGU-K, MGU-H, batteries, energy deployment, recovery limits and more are simulated in-game — at the touch of a button — for an open-wheel experience unlike anything before it.
Players can also expect to spend a good portion of their time logging a number of laps around the Red Bull Ring in Spielberg, Austria, home to the Austrian Grand Prix. For those that may have forgotten, the seven new rides included in the Red Pack are as follows:
Ferrari 488 GT3
Ferrari F138
Ferrari SF15-T
Lamborghini Aventador LP 750-4 SV
Maserati 250F 6 Cylinder
Maserati 250F 12 Cylinder
Maserati Gran Turismo MC GT4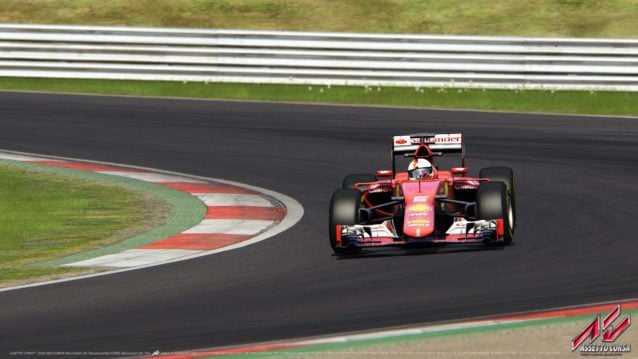 The good news continues as console racers will have even more on their platter with seven new Porsche vehicles to drive. Originally released in November, the second Porsche pack introduces iconic and championship-winning machinery from the German brand and is headlined by the 2015 Le Mans-winning 919 Hybrid.
It takes a champion to know another as that company is shared with another Le Mans-winning Porsche: the 962c — available in both long and short-tail variations. If racing metal isn't exactly your thing, worry not as Kunos has you covered with a few sportier additions to the roster.
The full contents of the second Porsche pack are as follows:
Porsche 911 GT3 RS
Porsche 718 Spyder RS
Porsche Cayman GT4
Porsche 718 Boxster S Manual Transmission
Porsche 718 Boxster S PDK
Porsche 919 Hybrid 2015
Porsche 911 GT1
Porsche 962c long tail
Porsche 962c short tail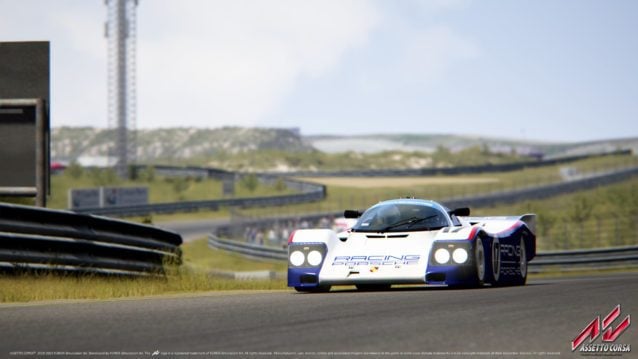 For PS4 and Xbox One players all that remains is the third and final Porsche pack released at the end of last year to be caught up when it comes to released DLC. While a date has yet to be announced there's plenty available in today's update to keep players occupied until then, not to mention a look at what's to come…
Porsche Pack 2 and the Red Pack are included in the console Season Pass, or can be purchased separately on the PlayStation and Microsoft Stores for $6.99 and $9.99, respectively.
Assetto Corsa is available on PC, PlayStation 4, and Xbox One.
See more articles on Assetto Corsa DLC, Assetto Corsa Game Updates, Ferrari, Maserati, and Porsche.