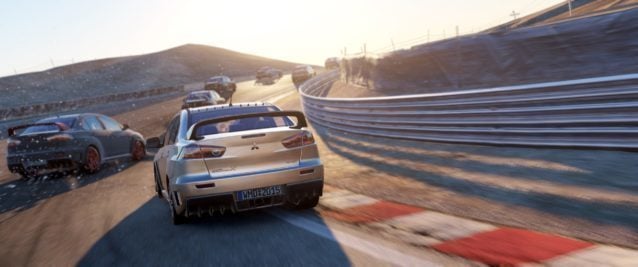 Earlier this week, we named Project CARS 2 as one of the things set to make 2017 a great year for sim racing. While news remains sparse on the title — unless you're one of the backers of the project — it sounds like the silence will be broken soon, according to Slightly Mad Studios CEO Ian Bell.
Posting on the official forums, Bell first confirms players shouldn't expect the game in the first half of the year. He mentions that the game has already started the Quality Assurance process, and that the team has planned for at least seven months to minimize bugs and maximize polish. This should be welcome news for those who remember the original v1.0 release on consoles.
A few days later, while responding to the question of when pre-release details will be available, Bell says that the "current guess is Septemberish". It's a suitably mysterious answer, especially when he mentions that the team is "a bit behind on GUI and Career".
The official Twitter account is also suggesting news will start picking up:
You're almost done waiting..not long now ;)

— Project CARS (@projectcarsgame) January 1, 2017
While we wait, we've got a small collection of leaked images from the game, first found at Polish gaming site Simrace.pl (thanks to jake2013guy for finding them). Stay tuned for more news on Project CARS 2 in the near future.
See more articles on Ian Bell.