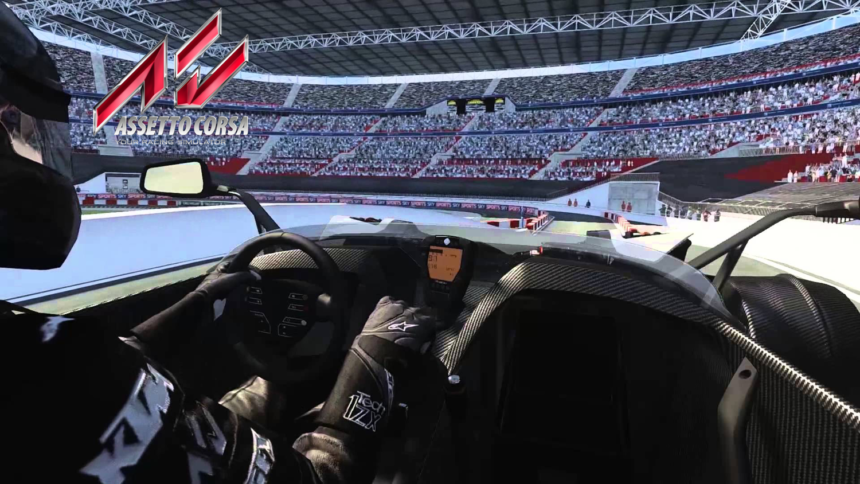 Following in the footsteps of the WRC and Formula 1, the prestigious Race of Champions will now include a new Esports element. Announced last week, the eRace of Champions will take some of the biggest names in sim racing and pit them against each other.
The first event is scheduled to take place during next month's Race of Champions in Riyadh. Sim racers will arrive in the Saudi Arabian capital with one goal — win the eROC. A huge prize is at stake, as the champion will get to join the main ROC event for a shot at glory.
Boasting an impressive lineup that includes the likes of Formula 1 eSports' Brandon Leigh, it's clear that the ROC is diving head first into virtual racing. Each competitor will have to take on the main ROC circuit in Assetto Corsa. Kunos Simulazioni's sim is regarded as one of the most impressive in the genre, so it's more than suitable for the eROC event. This won't be the only challenge though, as real driving will also play a part in crowning a champion.
Sim racers will be thrown into ROC-spec machines and given challenges on the main track and Skills Factor course. It begs the question: is this esports, or the beginning of something much bigger? The ROC clearly wants to test each player's mettle both virtually and in reality. The digital divide targeted by programmes like GT Academy seems to be getting thinner by the year.
A full list of sim racers competing next month are listed below:
Rudy van Buren (25 years old) -Mclaren's Worlds Fastest Gamer champion
Brandon Leigh (18 years old) – F1 2017 eSports champion
Kevin Leaune (28 years old) – 3x Project CARS world champion
Enzo Bonito (22 years old) – Multiple world record holder Assetto Corsa and F1 2017
Alexander Dornieden (23 years old) – 2017 eWTCC Champion
Winner of McLaren's World Fastest Gamer contest Rudy van Buren is already guaranteed a spot in the proper ROC roster. The organizers are crowning the Dutchman as the champion of the virtual world for his achievement. This means he will join the likes of Peter Solberg, David Coulthard and Juan Pablo Montoya for a chance to really show off his skill.
ROC Riyadh will take place February 2–3 and promises to be an exciting event with the introduction of sim racing. You can find further information about the competition on the official event website.