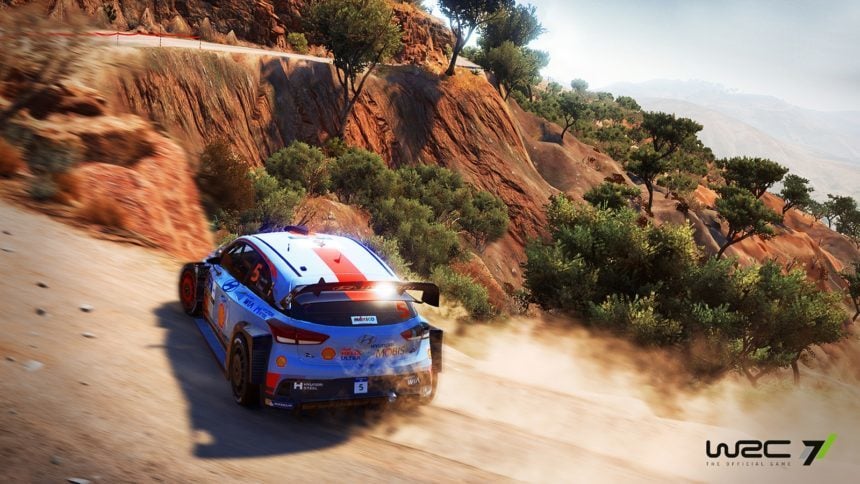 After a brief break, the WRC Esports Championship is back. With the initial three rounds taking place in Europe, focus now shifts to North America for quite a change of pace. Drivers are headed to Mexico to take on the speedy trials of El Chocolate.
Rally Mexico is one of the most striking events on the modern WRC calendar. Set against an intense evening and night sky, the many cliff edges on the stages are as terrifying as they are beautiful. After the drab settings of Europe, it's hard not to appreciate what Mexico has to offer.
Autodromo De Leon is the first stage of the rally and as a Super Special Stage, it's a rapid sprint to the finish. An interesting element of this stage is that it takes place at night. Visibility will be more limited than usual so be sure to get some practice in before setting an official time. All in all, De Leon shouldn't cause too many issues for dedicated rally drivers.
El Chocolate on the other hand is one of the most excruciating Epic Stages in WRC 7. The gruelling 18-mile run takes place on gravel but don't let this give you a false sense of security. This Epic Stage could be considered a hill climb to some with gradient changes aplenty throughout. Don't get overwhelmed by the challenge ahead though, or you might miss out on the fantastic vistas during the stage.
Round four starts today and comes to a close on March 11. Players get five attempts to put in their fastest time, with the best overall combined time being listed on the final leaderboard.
If you want to compete, you can find the event straight from the main menu under the "Challenge" option. Results and championship standings will be updated on March 12 and shared on the various WRC game social media channels.
WRC ESports Championship – Round 4: Rally Mexico
Stage 1: Autodromo De Leon Super Special Stage (80% Tarmac, 20% Gravel) (Clear Night)
Service Area Break
Stage 2: El Chocolate Epic Stage (100% Gravel) (Clear Evening)
More Posts On...