Sony has been working on virtual reality technology for the PlayStation for a fair few years now, with the first version of "Project Morpheus" shown to the public in 2014. With a name change under its belt – to "PlayStation VR" – the tech is due to go on sale in the first half of 2016. Fully compatible with PS4 and PS Vita, the prototype supports 1080p and 120 fps.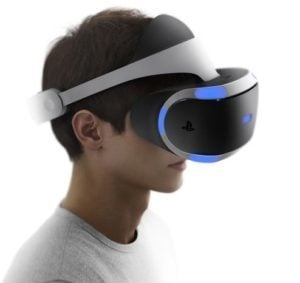 In an interview with Eurogamer during the Eurogamer Expo (EGX), Shuhei Yoshida, President of SCE Worldwide Studios, was asked about PlayStation VR's most likely supported titles:
Eurogamer: You've got some great properties that would be a great fit for VR too. I'm thinking something like Gran Turismo. Would that make sense?

Shuhei Yoshida: Many trial tests we've been doing, some genres just work fine. One of those genres is racing games. So when Gran Turismo comes out on PS4, I'd like to see it support PlayStation VR, yeah.
It's worth noting that the PS4's big first-party exclusive racing game of the moment, Driveclub, was originally intended to have VR support, but it was pulled after Yoshida himself tried it out only to complain of motion sickness.
Of course, Gran Turismo would not be the first racing game to feature a VR interface. Assetto Corsa, Project CARS and Grid Autosport all feature Oculus Rift support, though all only do so on PC platforms at present.
More Posts On...
The original comments for this post are no longer available.