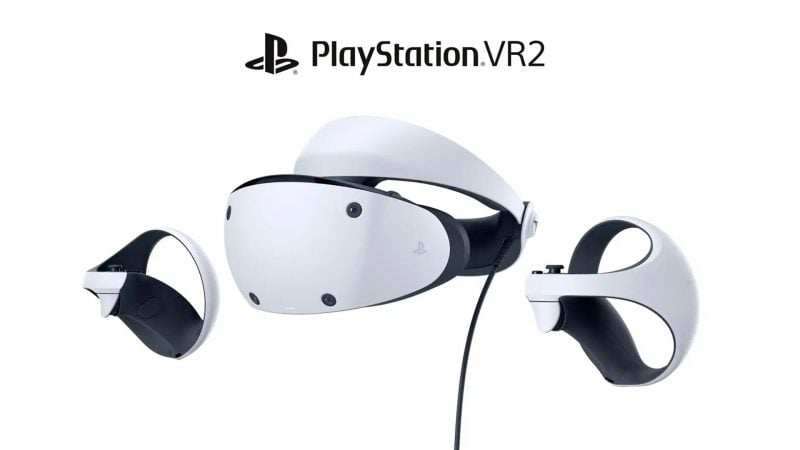 Sony has finally shown off the final design for its next-gen virtual reality (VR) headset, aptly named PlayStation VR2.
As you'd probably have expected, PSVR2 leans heavily into the PlayStation 5 aesthetic. Like the Dualsense controller and accessories like the Pulse 3D headset, there's lots of curved white surfaces, with black undertones.
The headset itself features a similar design to the VR2 Sense controller, which Sony first revealed last March. In fact the entire setup as a whole uses this orb shape as a basis, representing "the 360-degree view that players feel when they enter the virtual reality world".
Compared to the previous generation device, PSVR2 is slightly lighter. That's despite including a six-axis motion sensing system, with gyroscope and accelerometers, built-in motor for feedback effects, the PS5's own Tempest 3D audio engine for positional sound, and four additional cameras on the headset to track both the player and controllers via "inside-out" tracking system.
The PSVR2 headset also includes a lens adjustment dial, and a new vent between the front and top surfaces to help with air circulation and prevent the lenses from fogging.
Of course we've already heard about the new system's technical abilities, which Sony revealed earlier this year. The per-eye resolution of the OLED display sees a bump up to 2000×2040 over the original 960×1080 and although the original PS VR's 90/120Hz modes remain there's a 10% wider FOV, at 110 degrees.
PS VR2 will also make use of foveated rendering, which tracks where the player is looking through an IR camera situated in each eye. As such, the headset will only display what's directly in line-of-sight to the fullest detail, diverting precious system resources away from what would be in peripheral vision.
Much the like DualSense controller, the triggers on the VR unit are adaptive, increasing or decreasing the amount of tension as needed for the in-game action. Haptic feedback and finger touch detection are features of the buttons as well, allowing the VR controller to detect your fingers near a button and give a tactile response as a result.
The new headset also improves in the area of connectivity, plugging into the PS5 through a single cable, as opposed to the mess of cabling needed for the original. However Sony has also kept features from the original, such as the headband adjuster, stereo jack location, and adjustable scope.
There's still more information to come though. While we've finally got a good look at PSVR2, its launch window and pricing are still up in the air for now — though it's looking more likely we'll see Sony's next-gen headset before year's end.
Stay tuned for more as it's available.
See more articles on PlayStation VR.