The dream of being the first vehicle to travel 1,000mph is over for the team behind the Bloodhound SSC.
After entering administration back in October, the outlook on the project was grim. The team needed a £25 million ($32 million) to get back on track. However, it hoped to lock down additional funding from other investors.
Unfortunately, those investors never materialized.
According to the BBC, the reason behind this is a little surprising. It mainly puts the blame on companies now using other forms of advertisement, primarily social media. This does make a certain amount of sense considering back in 2008, social media adverts were less common.
The BBC also points the finger to Brexit for the downfall of the project too. According to the article, the BBC states that the looming European Union exit is scaring investors away.
This part makes us a little skeptical though. Recently Canadian investor Lawrence Stroll, along with other investors, nigh-on four times that to buy Force India. This is a Formula 1 team with no wins and only six podiums since 2008. Not exactly groundbreaking, unlike the Bloodhound SSC.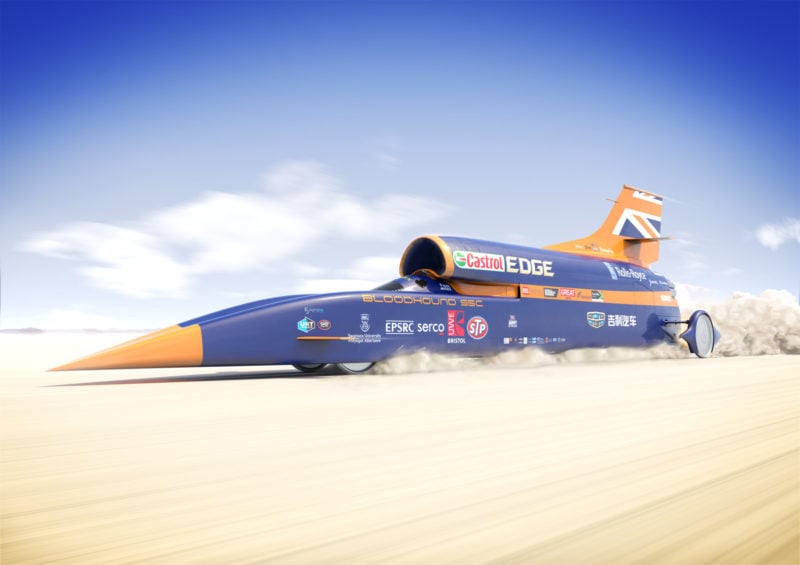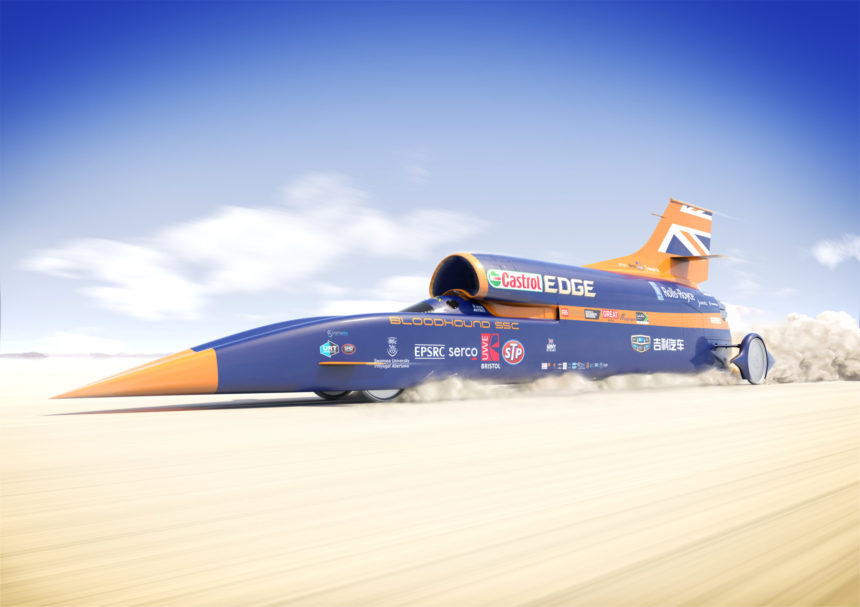 Although, Stroll probably bought the team so that his son Lance would have a seat in 2019. Still, Stroll managed to convince a number of people to invest in a race team, in Britain, during the Brexit uncertainty.
It's a shame Bloodhound SSC couldn't fall into the same set of circumstances.
To recoup some of the money, the team plans to sell all the assets it can. It will also return any third party equipment that it currently has in its possession. From there, it will work to repay debts and give investors some sort of return.
Not all is lost though. Driver Andy Green told the BBC that the car is currently for sale. It's a bit of a bargain too at just £250,000 ($318,000). It's unclear what that price includes though. Chances are it's just the vehicle itself without the Eurofighter EJ200 engine.
Due to this, someone could still step in an revitalize the project. It's a bit unlikely, but the possibility is there.
Helping the case for a sale is that the car is already capable of performing. Last year it aced its first trials. It was also gunning for a 650mph run sometime next year too.
Hopefully, the team does find a buyer. Seeing a land vehicle reach over 1,000 mph would be something spectacular.
More Posts On...