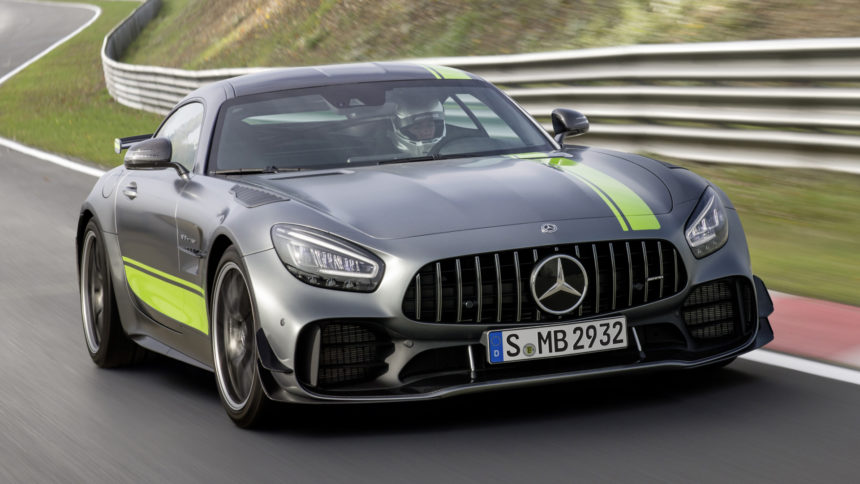 Mercedes-AMG apparently thought its GT R coupe was a bit too civilized. Now at the 2018 LA Auto Show, it's rolling out an extreme version called the GT R Pro.
One thing that hasn't got more extreme is the power. That's not a bad thing though; the Pro's 4.0-liter bi-turbo V8 still packs a whopping 577 ponies and 516lbft of torque. It also continues to use the seven-speed double clutch transaxle too.
That's about where the similarities end though. Virtually everything else on the Pro gets a tweaking over the standard GT R model.
The biggest improvement is the car's aero package, which takes inspiration from the GT3 and GT4 cars. This includes a new front splitter, canards, slippery side skirts, a larger rear spoiler, and other aero bits. There's also a pan under the car to help air flow freely.
To further help the car in the performance department is the attention to weight savings. If Mercedes can make a component out of carbon fiber, it does. For things that aren't CF, Mercedes-AMG employs other lightweight materials.
The wheels are of a forged design to reduce all-important unsprung weight. The Pro also gets the ceramic composite high-performance brakes as standard too, all in the name of shedding pounds.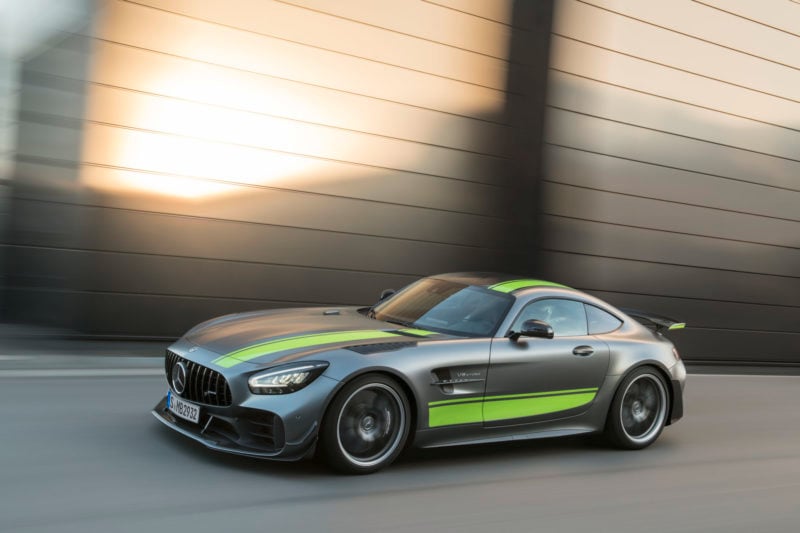 If Mercedes-AMG isn't putting the car on enough of a diet for you, buyers can choose further weight saving packages. You can opt for the Carbon I or Carbon II package that adds more carbon fiber components. The most notable of these is a carbon fiber roof that, by reducing the weight high up in the car, lowers the center of gravity.
It's not just weight savings either. The suspension is also fully adjustable for optimal performance. To achieve this, the Pro uses a new AMG coilover suspension setup on all four corners. There's also an adjustable front torsion bar made from carbon fiber, new bearings, and improved mounts.
To show off the performance improvements, Mercedes-AMG took the GT R Pro to a track it knows best: the Nurburgring. In late 2016, the GT R lapped the Green Hell in a time of 7:10.92. The Pro clips a sizeable chunk off that, clocking in at 7:04.632.
While not as quick as its rival Porsche 911 GT3 RS, it's still an incredibly quick time.
There's currently no pricing or availability for GT R Pro, but buyers probably won't need to wait long. In fact Mercedes-AMG has probably sold all the cars it's going to make. In the meantime, if you want to check out the GT R Pro's Ring lap, you can do so below:
More Posts On...