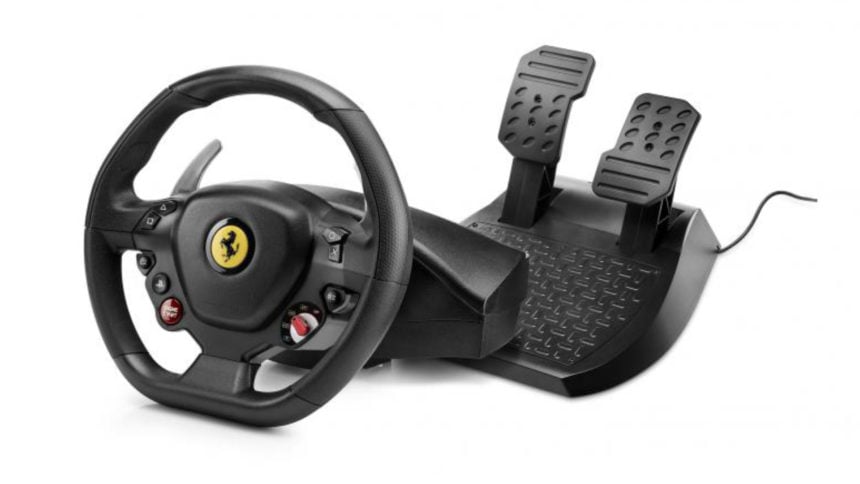 Thrustmaster is again partnering with Ferrari for its latest piece of hardware: the T80 Ferrari 488 GTB Edition. If you've recently invested in high-end equipment, don't get too worried: this entry-level wheel is aimed at the lower-end of the market.
Designed with "fun in mind", the T80 is an 8:10 scale replica of the same wheel found in the Ferrari 488 GTB. It is designed for beginners and first-time wheel owners and uses the "Thrustmaster Bungee Cord" in place of a force-feedback motor.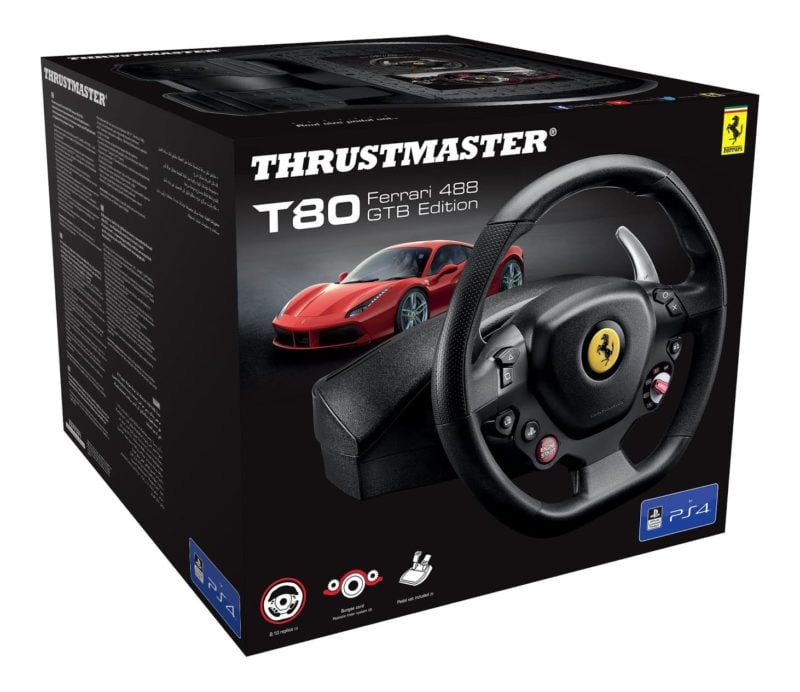 In addition to the dedicated PlayStation 4 "PS", "Share", and "Options" buttons, the wheel includes 11 other buttons, a D-pad, two wheel-mounted, metal paddle-shifters, pedal set, and integrated table clamping system.
Without force-feedback, the T80 won't interest most sim-racers, but its price tag will attract the attention of other consumers. It's available for just $99.99 USD at a wide range of retailers, and will hopefully attract some newcomers to this hobby of ours.
Otherwise, more serious players looking at Thrustmaster products should consider the Thrustmaster T300RS or its flagship product, the Thrustmaster T-GT.
More Posts On...