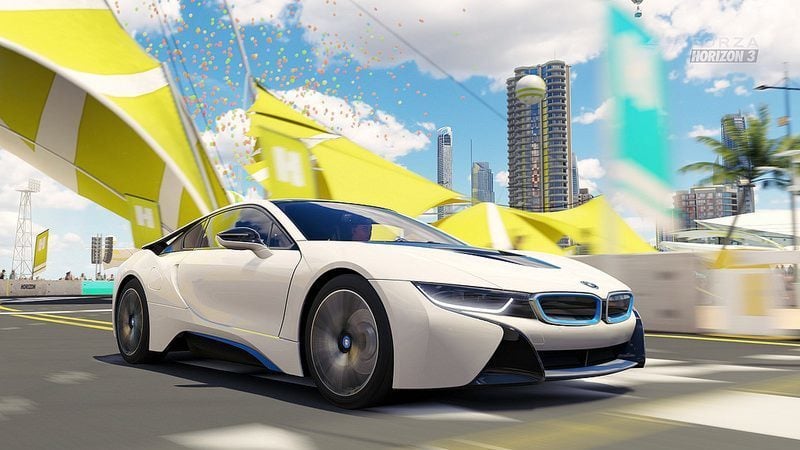 2016 was a great year for the Xbox brand, and the Redmond gaming team are looking back on the previous year – all while keeping a firm eye on what 2017 has in store for gamers on the platform.
Celebrating its 15th birthday this past November, the Xbox is no stranger to milestone figures. Just over the past two months Xbox Live activity reached an all-time figure of 3.9 billion hours, up 23 percent over the previous year.
Looking back further reveals a number of milestones for Xbox in 2016:
Xbox One owners enjoyed nearly 400 new games to play in 2016, including critically-acclaimed console exclusives like Gears of War 4 and Forza Horizon 3.
Forza Horizon 3 became the best-selling, highest-rated racing game in 2016 and the biggest Forza launch to date. Continuing to grow, the franchise has now seen well over 14 million players on both Xbox One and Windows 10.
Gears of War 4 launched to critical acclaim and has had a tremendous reception for its campaign, Horde 3.0 and Versus Multiplayer experiences – all of which are delivered in High Dynamic Range (Xbox One S), 4K (Windows 10) and support cross-play as an Xbox Play Anywhere title.
The Xbox Play Anywhere program launched, which enables gamers to play a growing list of titles on Xbox One and on Windows 10 PC at no additional cost. You can pick up where you left off on either device, bringing all your saves, game add-ons and achievements with you.
Xbox One owners enjoyed more than 265 million hours playing Xbox 360 games in 2016 via Xbox One Backward Compatibility.
It was a big year for the Minecraft community with the launch of Minecraft: Education Edition as well as the release of Minecraft to new platforms such as Gear VR, Oculus Rift and Apple TV. In addition, 150 new features were added to Minecraft from more than two dozen updates.
With new titles for Windows 10 and growth in Windows 10 devices, gamers played more than 2.5 billion hours just in November 2016, which is a 127 percent increase compared to November 2015.
Xbox Live was rated the fastest, most reliable gaming network in an independent study by IHS Market in the U.S. and U.K.
New system updates on Xbox One and the Xbox app brought Clubs and Looking for Group (LFG) on Xbox Live, as well as Cortana and Background Music. Since the release of Xbox One in 2013, over 200 new features have been added.
Fans created over 2.4 million personalized Xbox Wireless Controller designs via Xbox Design Lab in the U.S., Canada and Puerto Rico.
Last but not least, we launched Xbox One S, delivering the only console with built-in UHD 4K Blu-ray, 4K video streaming and HDR for gaming and video. Xbox One S was among the top-selling consumer products this holiday in many markets, and its launch helped set the engagement records we experienced.
2017 may be an even bigger year for the team, in addition to Project Scorpio hitting store shelves later this year, there's Forza Motorsport 7 that was confirmed in December by Fanatec.  While the news is unlikely to surprise many, the next installment in the Motorsport series is a likely candidate to demonstrate what the uber-spec Xbox One is capable of when released, just as Forza Motorsport 5 was the first to bat in giving players an early feel for the Xbox One.
There's also Windows 10 VR that will come into play later this spring. While the specifics of how the Xbox brand will be affected are currently unknown, there's little denying that the headsets will play a role for the brand moving forward.
For the original milestone article head on over to Xbox Wire, and keep an eye on GTPlanet for all the major reveals for Xbox this year.
More Posts On...