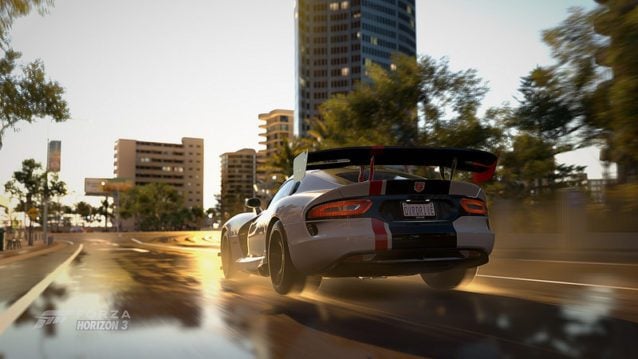 2016 is drawing to a close. For some, it's a time to reflect on the last twelve months. For the entertainment industries, it means awards season. We understand — we've even got our own GTPlanet Awards coming up — and for gaming, one of the bigger events of the year is the imaginatively-named Game Awards.
The 2016 edition of The Game Awards had 18 categories voted on by 29 media outlets. Overwatch, Uncharted 4, and Doom were the big winners this year, all taking home multiple awards. Racing games get put up against sports titles here, and FH3 was this year's sole four-wheeled title in the shortlist, which included FIFA 17, MLB The Show 16, NBA 2K17, and Pro Evolution Soccer 2017.
As the title already spoiled, Playground Games' Australian adventure grabbed the trophy. While it can be argued 2016 wasn't the best year for racing games (GT Sport got pushed back to next year; Assetto Corsa has struggled on consoles; DiRT Rally is almost criminally overlooked), that the game defeated all the other sports titles is encouraging.
Of course, this isn't the first time Forza Horizon 3 has won an award, as it picked up several after its initial reveal at E3 2016 back in June. We enjoyed its lighter, arcade-oriented action as a complement to more serious sim-racing when we reviewed it in September, a feeling seemingly shared with many reviewers, as the game enjoys a 91 rating on Metacritic.
For the full list of winners — as well as the Fan's Choice categories — head to the official Game Awards website.
More Posts On...