UPDATE: Since this article was originally published, an official trailer (embedded below) and screenshots for the new car have been released by Polyphony Digital.
Well consider this a surprise: a new open-wheel racer is seemingly coming to Gran Turismo Sport this month. Meet the Super Formula SF19.
The news comes from the official Super Formula magazine's Stage 2019 Special Issue. Twitter user Silvia180sx4 shared a snap of the relevant info:
https://twitter.com/Silvia180sx4/status/1101631263687897089
The March 28 date is just visible in the bottom corner of the page. That too is surprising: Polyphony has already pencilled in a release date of this coming Tuesday, March 5, for the next GT Sport game update. It isn't clear if the SF19 would be arriving on its own or with other cars.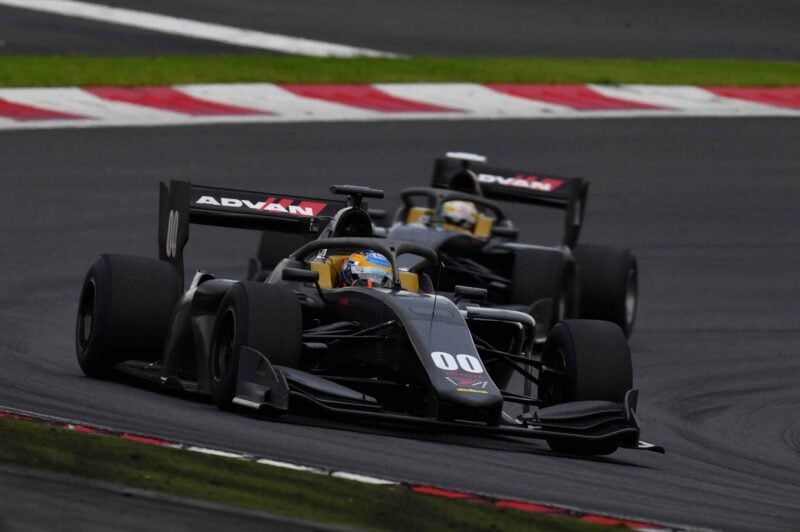 As for what the above article says? GTPlanet user PettyWingman is on the case:
SUPER FORMULA is coming to the world-famous game, Gran Turismo Sport, which more than 5 million people plays!

On the update coming this spring, which will have SF19 machines, you can choose the engine from Honda / M-TEC one or Toyota / TRD one, and their sounds are well-reproduced.

And the boost system will be newly introduced! You can use it in accordance with the overtaking system.

GT League will have a new series for SUPER FORMULA cars, and SF cars will be introduced in the Brand Central.

The keyword of SUPER FORMULA is "Quick & Light".

SF19 succeeds the philosophy, and is on higher level!

Please experience the performance of SUPER FORMULA racers!
According to the translation, both the Honda and Toyota engines will be available, suggesting at least two types of SF19 will arrive. No matter the marque, the 2.0-liter, single turbo formula produces roughly 550hp in a chassis that weighs less than a Formula One car.
Interestingly, Super Formula employs a boost system. Drivers can choose to operate the "Overtake System" (OTS) up to five times in a race. The boost increases the engine limiter from 10,300rpm to 10,700rpm for 20 seconds, pushing power up to nearly 600hp. When in operation, a red light flashes on the car's roll bar. The article suggests that this system will be operational in GT Sport.
For fans of open-wheelers, it should prove a popular choice, as the SF19 will likely be a slightly less-manic steer than either Lewis Hamilton's championship-winning Mercedes or Polyphony's own F1500T-A.
Super Formula already has a close tie to Gran Turismo thanks to one of its drivers: GT Academy champ Jann Mardenborough. The UK racer drove for Itochu Enex Team Impul in 2017. Meanwhile only a few days ago, the B-Max squad — another team Jann has experience with in Formula 3 — showed off its new Super Formula livery, which featured Gran Turismo sponsorship.
See more articles on GT Sport Game Updates.