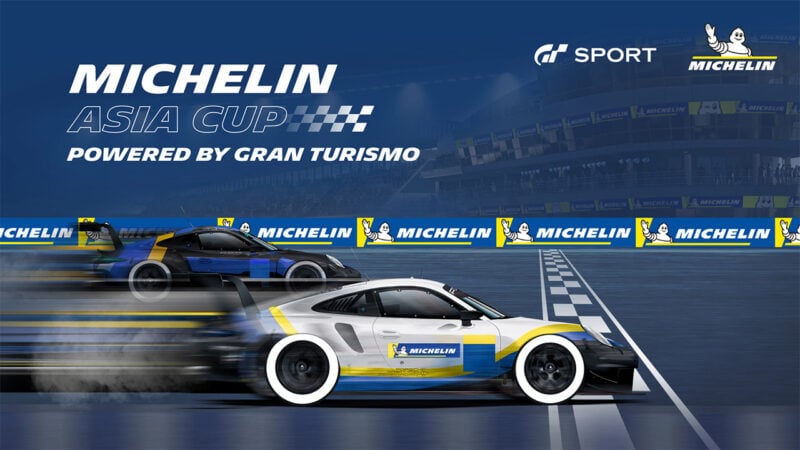 Michelin, official Tire Supplier and Technical Partner of Gran Turismo, is staging a special online competition for players in south-east Asia and Oceania, with an all-expenses paid experience at Yas Marina, Abu Dhabi, for the winner.
It's called the Michelin Asia Cup, and is a successor to the Michelin Virtual Racing Series, a 2021 event run only in Malaysia. This year's competition is also open to players in Indonesia, Thailand, and Australia and New Zealand, with a valid driver's license.
You're able to sign up now through a special Michelin Asia Cup website, with entries permitted up to July 8. After that there's an online qualification period within Gran Turismo Sport — yes, GT Sport, not GT7 — using an as-yet unknown format, which will see 24 players qualify for the semi-finals with lap-times set between July 11 and July 15.
The competition will treat Australia and New Zealand as a single entity, so there'll be six ANZ qualifiers along with six each from Indonesia, Malaysia, and Thailand.
Drivers will then take part in two semi-final online races — 12 drivers in each — using the Mercedes-AMG GT3 at an unknown circuit, with six qualifying from each for a 12-player final in the Porsche 911 RSR. These final rounds are all scheduled for August 4.
The overall champion will win an all-expenses paid trip — covering travel, accommodation, and meals — to the Michelin Passion Experience 2022 at Yas Marina Circuit, Abu Dhabi. There they'll get to take part in a variety of events, which have previously included off-roading, a WTCR passenger ride, tire testing in a BMW X3, and Formula 4 hotlaps of an FIA Grade 1 circuit.
Second place overall will receive a set of four Michelin tires, up to 17-inch internal diameter, with a cash prize of around $430 for the third-placed driver.