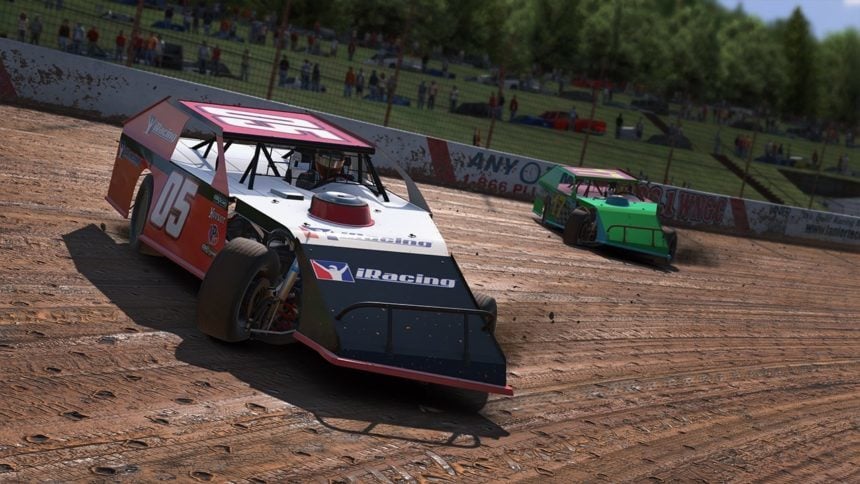 iRacing traditionalists, avert your gaze. According to a recent developer post, the long-standing PC sim racer will be getting some bots to fill the track at some point in 2018.
The developers of iRacing made a long post detailing the year ahead on the official members forum. Our friends at Inside Sim Racing shared the entire thing, and it contains plenty of info on what subscribers can look forward to over the next twelve months.
Easily the biggest reveal is the plan to introduce AI drivers, and thus, a single-player mode. Of course, iRacing has long been known for its competitive online. But the developer post explains why this addition doesn't negatively impact the headline mode, and in fact, complements it:
"Having this feature will allow for many opportunities for members and for us to continue to grow. It will allow members to practice in a simulated setting before getting on track with real cars which is a good thing, especially for people new to sim racing. It will also allow for a more relaxed and fun format which will be a welcome addition from time to time for even hard-core members. Now you don't need to go to another racing game for AI. Ha Ha. It will bring in many new members who will use it as a stepping stone to head to head racing. It allows us to have a much more competitive demo option for potential new customers in various settings like trade shows or even on-line trials."
It's hard to argue with the reasons provided. It's something we've already seen recently in the racing genre, too. Last month, Polyphony Digital added a more substantial single-player campaign to Gran Turismo Sport. We've covered the pros and cons of GT League already, but one of our main takeaways is that it expands the game's marketability. As the blog post touches on, we imagine this will be the same case for iRacing.
The AI development isn't the only bit of news that should get iRacing fans excited. Work continues on a variety of cars, including the pair of LMP1 vehicles set to arrive, as soon as the next season update. In addition, dynamic time of day is also on the docket for a potential 2018 release.
Stay tuned for more iRacing news as we get it.
More Posts On...