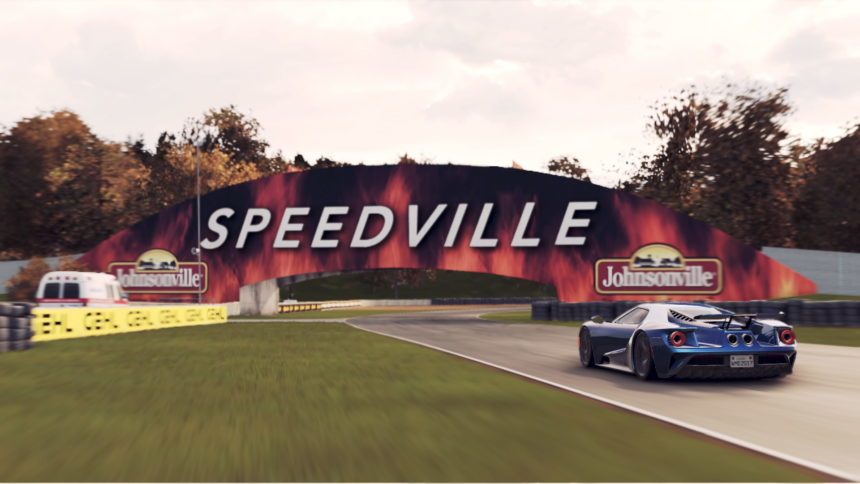 Slightly Mad Studios has updated Project CARS 2 with a new community event. The latest challenge is inspired by the Detroit Auto Show kicked off on Saturday.
Taking the new Ford GT for a spin, players will be tasked with putting in a fast time with the American supercar. The 600hp monster packs a punch with its seven-speed sequential gearbox and blistering acceleration. As far as handling is concerned, the GT is manageable with just enough bite to catch you off-guard if forced outside its comfort zone. Keep to the driving line though and setting a quick lap time shouldn't cause too much trouble.
This week's track is suitably Road America, Wisconsin's finest racing circuit. As one of the longer tracks in the game, there's plenty of areas to mess up here. Pay close attention to braking markers and don't speed too fast into the many 90-degree turns and hairpins.
As far as regulations are concerned, there's nothing to worry about as usual. Although there's heavy clouds in the sky, it shouldn't affect your ability to drive. Different car setups are allowed, so the Ford GT can be tuned as required. At time of writing, top 10 times for the challenge start around the 2:22.00 mark. Use this as a guideline to nailing a fast time.
Full event details are listed below.
Detroit Motorshow Week
Track: Road America
Car: Ford GT
Weather: Heavy Cloud
Class: Road B
Minimum Grade: U100
Fixed Setup: No
More Posts On...