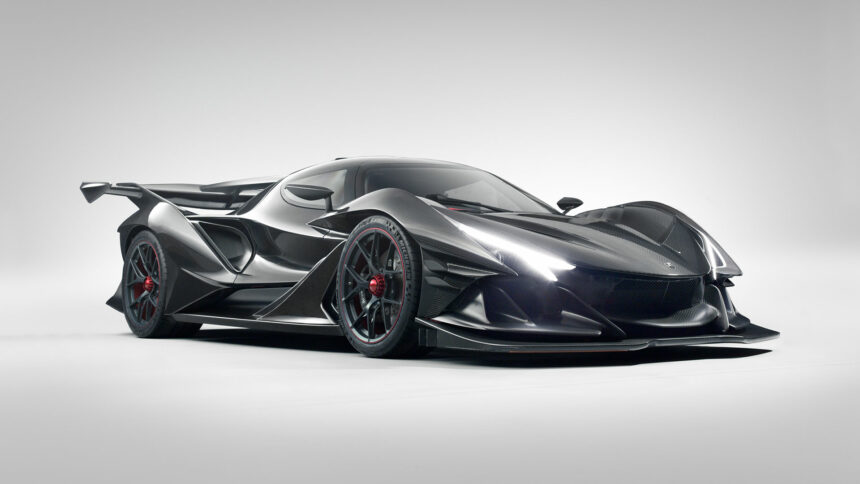 This week's Forza Motorsport 7 update didn't just add one hypercar. While the McLaren Senna is understandably in the spotlight, another 780hp powerhouse has found its way into the game — technically.
The Intensa Emozione is the car in question. It's a product of Apollo Automobil, the company that rose out of the ashes of Gumpert, makers of the original Apollo, in 2016. Originally intended for track use only, the incredibly limited production run (10) is all sold out, at over $2.6 million a pop. Now it seems FM7 players might get a chance to get behind the digital wheel.
GTPlanet forum member ShawnPhillips spotted a change to the in-game menu after the latest update. Instead of the usual Forzathon tile, a peek at the Apollo's front wheel is now on display:
There's no sign of the Apollo anywhere else, which leads us to believe it could be arriving in a future update. This latest update did introduce various sound updates for FM7: with a naturally-aspirated 6.3-liter V12 breathed on by the HWA crew (AMG's racing outfit), the signs are there.
This would mark the Apollo IE's first non-mobile gaming appearance. There's over 800 cars already in FM7, but we're sure fans will agree the Apollo, if it does show up, would add something new to the mix.
More Posts On...