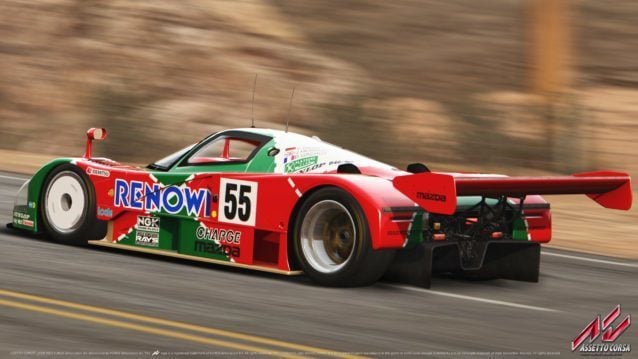 The surprises continue to roll out of Kunos Simulazioni's Italian headquarters. The company first detailed a new 10-car pack for the PC version of Assetto Corsa last week. Now, the long-awaited console 1.14 update has been given a release date: tomorrow.
As detailed last week, the update brings numerous free improvements to the 2016 driving sim. The Kunos-created Highlands circuit joins the track lineup with four variations. Players will find numerous new cars added, including the mid-engined 911 RSR if they own the third Porsche Pack. Kunos has fine-tuned the tire model further, and a handful of cars have received updates to their brake heat algorithms.
The big news is the addition of custom online lobbies. Privacy levels can be set (invite-only, public, password-protected), alongside the expected car/track limitations. Session length is also customizable, as well as assist and realism levels. League organizers should find a lot to work with here.
Kunos is also introducing custom championships to Assetto Corsa. Players can select available cars (and liveries), tracks and their conditions, practice/race lengths, and even point system presets.
The biggest surprise is the added ability to customize the cockpit view. Details are sparse, but if the range of adjustments is anything like the PC version, players will be able to tailor their in-car experience exactly.
For the full breakdown of the 1.14 update contents, check the afore-mentioned article.
It's not all good news for console players though. Xbox One players are still left without an update, though Kunos promises more details will be available "very soon".
We will have a breakdown of the PS4 update once we've had some wheel time with it. Stay tuned to GTPlanet for more Assetto Corsa news.
More Posts On...