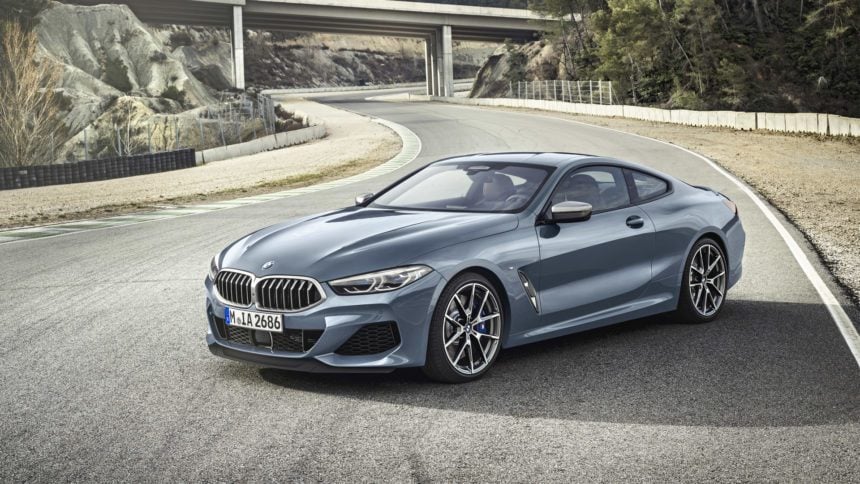 The last time BMW had an 8-series on its dealer lots was 1999. Now nearly 20 years later we are getting our first glimpse at its new 8-series.
The new 8-series comes to us in two flavors, the M850i and 840d. While we're sure the 840d with its six-cylinder diesel is all well and good, the model we've taken an interest in is the M850i.
Unfortunately, the new 8-series lacks the huge V12 of the original car. But as a consolation, it does have a 4.4-liter twin-turbo V8. This puts the power numbers right at 523hp and 553lbft of torque. This is 148 more ponies than the 5.6-liter V12 from the 96 850CSi. With that sort of number, we can ignore the missing four cylinders.
The performance figures are pretty good too. The sprint to 60 takes around 3.6 seconds and the top speed is the usual limited 155mph.
Traction comes from the BMW Xdrive AWD system. However, for sporty driving, the car has a rear wheel drive bias.
To further help the sporty driving, the 8-series gets adaptive M Performance suspension. There's even an optional active roll-bar which bumps up the performance even more.
If that wasn't enough, the 8-series also comes with a trick traction control module and four-wheel steering.
Overall the exterior design looks low and sleek. Couple that with the long wheelbase and wide track and the car looks suave. It takes several cues from the 2017 Concept 8 and the M8 Gran Coupe from Geneva.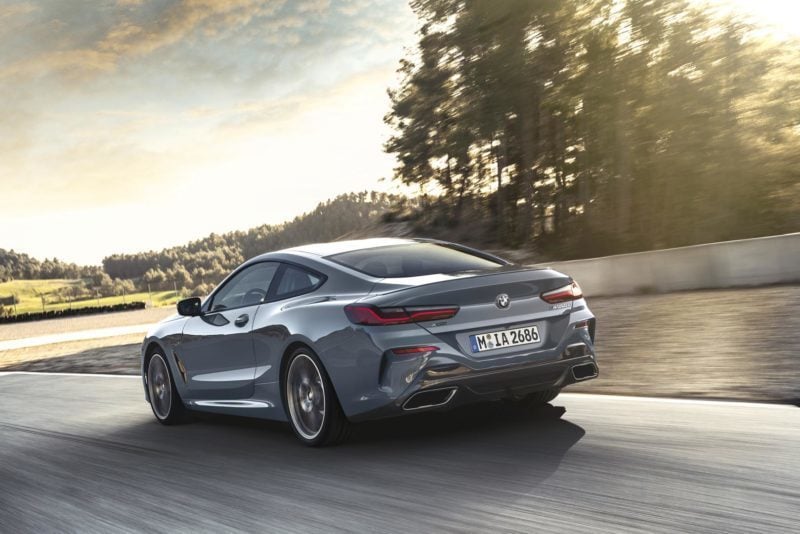 One thing that really helps the look of the 8-series is the headlights. According to BMW, they're among the slimmest on any BMW to date. To make this happen, BMW used its laser technology — which in itself is pretty cool.
As for options, it's the standard BMW affair. A couple standouts include a carbon fiber roof and a Carbon Package that gives the car several unique carbon fiber pieces.
Like most other BMW models, the 8-series also gets an M-Sport package. Don't confuse this with anything performance related though. It's mostly just some additional interior options and some badges.
There is an M8 on the way however. Currently, both the M5 and M6 come with more horsepower (up to 600hp for the latest M5). With the 8-series as the flagship of the range, the performance model could have even more. This means something along the lines of 650-675hp isn't really out of the question.
As of right now, BMW does not have a price for the 8-series. We expect it to start right around the $100,000 mark when it hits dealers this autumn.
More Posts On...